Peña Adobe Historical Society Welcomes CAL FIRE & Smokey Bear Saturday, June 2, 2018
"Smokey's friends don't play with matches or lighters."
That's the message Smokey Bear and several of his helpers will share with visitors at the Peña Adobe Historical Park on Saturday, June 2, 2018 from 11:00am until 2:00pm. Come visit Smokey Bear, the CAL FIRE Firefighters, see a fire engine and tour the historic Peña Adobe and Museum!
Since 1905, the men and women of the California Department of Forestry and Fire Protection (CAL FIRE) have continued their dedication to serve and safeguard the people, property and resources of California.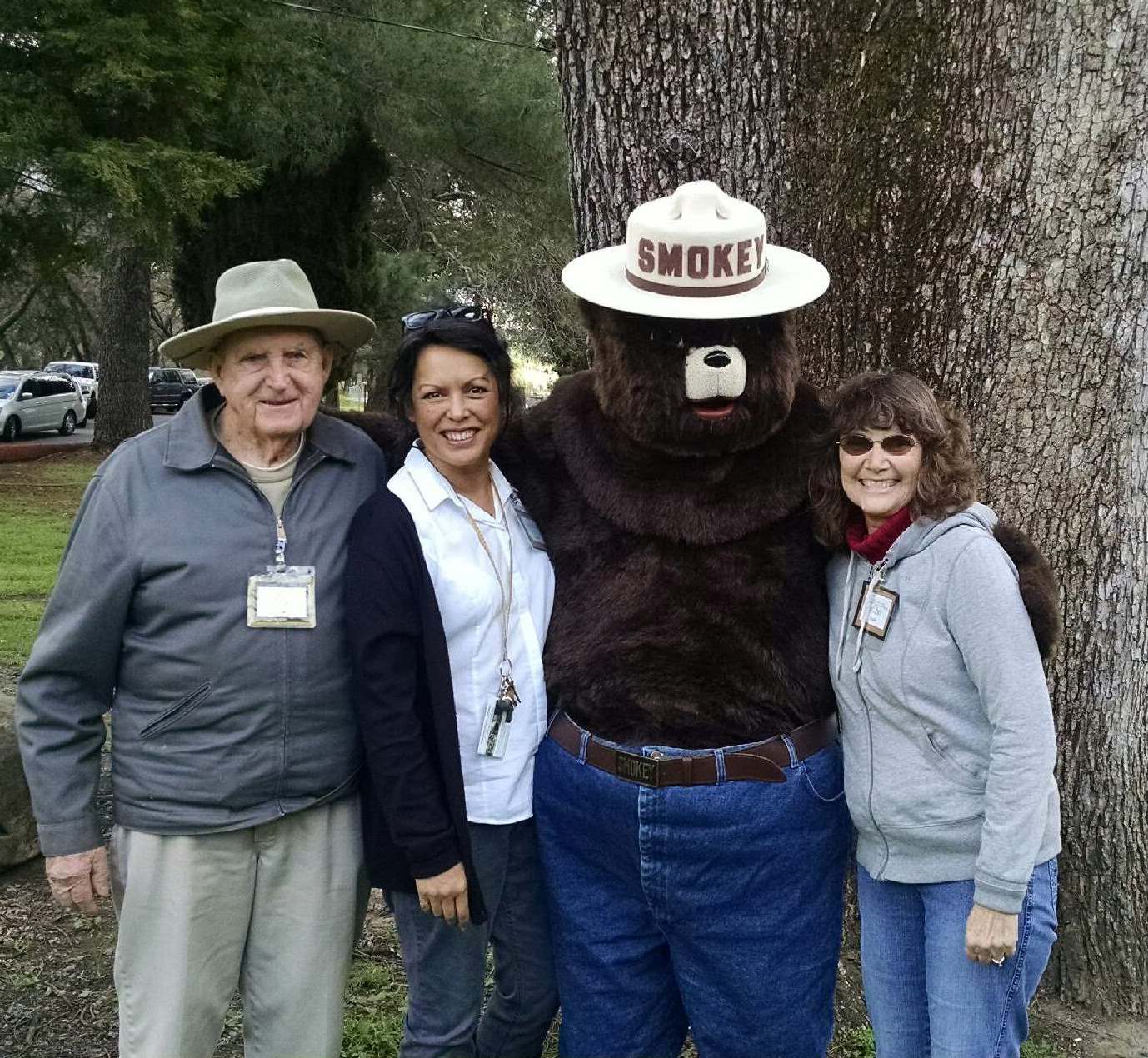 Smokey Bear and Peña Adobe Docents
Location:

DRIVING DIRECTIONS
Contact Info:
Peña Adobe Historical Society
(707) 447-0518
There is no charge for admission into the historical park. Bring a picnic lunch and explore the Pena Adobe, who with the Vaca family first settled in Vacaville in 1842, the Willis Jepson Memorial Garden, and the Indian Council Grounds. Enjoy horseshoe pits, a multi-purpose field, a small pond, and excellent hiking. Dogs are welcome on leashes. Docents will be on hand to lead tours of the Peña Adobe, the Museum and the grounds.
The park is located at 4966 Pena Adobe Road in Vacaville's rural southwest section just off of Interstate 80 to the left of the Lagoon Valley Park entrance. This event is free! Come join us at this gateway to Vacaville!