The Peña Adobe Historical Society Celebrates Alexander Graham Bell, Saturday, March 3, 2018
Join the Peña Adobe Historical Society in welcoming this month's guests, local historian and author Jerry Bowen and Travis AFB Museum's Dave Trojan to the Peña Adobe Monthly Open House, Saturday, March 3, 2018 from 11:00am – 2:00pm. Bring your cell phones and help us to celebrate the birthday of Alexander Graham Bell, the inventor of the telephone!
Alexander Graham Bell was born on March 3, 1847. He is most known for the invention of the telephone, but was also a scientist, engineer, professor, and innovator who is credited with the founding the American Telephone and Telegraph Company (AT&T).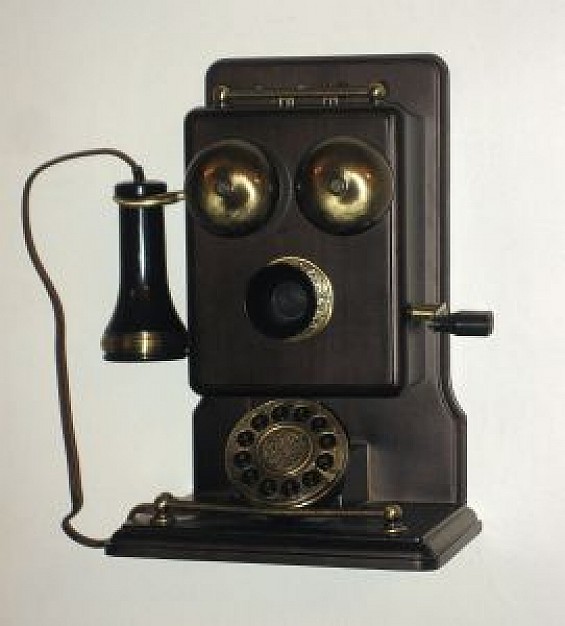 Location:
Peña Adobe Park, located just off Interstate 80 in Vacaville.

DRIVING DIRECTIONS
Contact Info:
Peña Adobe Historical Society
707-447-0518
Bell's mother Eliza Grace Symonds Bell was deaf but despite losing her ability to hear she developed into an accomplished pianist. Bell's father Alexander Melville Bell followed his father's work and devoted himself to the education of the deaf. As his father and grandfather before him, Alexander Graham Bell spent years working with the deaf at the Boston School for the Deaf, Clarke School for the Deaf and the American School for the Deaf. Throughout his life, he referred to himself as a "teacher for the deaf".
Visit with Jerry as he shares his collection of antique telephones. Chat with Dave about communicating before telephones thru the telegraph and have a piece of birthday cake! There is no charge for admission into the historical park. Docents will be on hand to conduct tours of the Peña Adobe, built in 1842 by the Peña family, who with the Vaca family settled in Vacaville's Lagoon Valley. Visit the adjacent Mowers-Goheen Museum and see our collection of artifacts.
The park is located at Peña Adobe Road in Vacaville's rural southwest section just off of Interstate 80 to the left of the Lagoon Valley Park entrance. For questions in advance, call (707) 447-0518. If you have an interest in local history, e-mail us at penaadobe@gmail.com and come join us at this gateway to Vacaville!