You are invited to participate in the Peña Adobe Park Open House, Saturday, November 4, 2017 from 11am to 2pm. The Open House will take place at Peña Adobe Park in Vacaville, located just off Interstate 80 at Peña Adobe Exit.
Visitors to the Peña Adobe Park will tour the national and state recognized historic adobe built in 1842, the Mowers-Goheen Museum, the Willis Linn Jepson Memorial Garden and the Indian Council Ground. Docents will be on hand to answer questions and provide insight into Vacaville's past.
This this month's guest will be Greg Schwei portraying California's most distinguished early botanist, Willis Linn Jepson. Jepson was born near Vacaville in 1867. His mother's home at 125 Main Street in Vacaville dates back to 1914. Jepson became the first PhD from Vacaville in 1899 when he received a doctoral degree in botany from the University of California. He served on the faculty at Berkeley for over 40 years.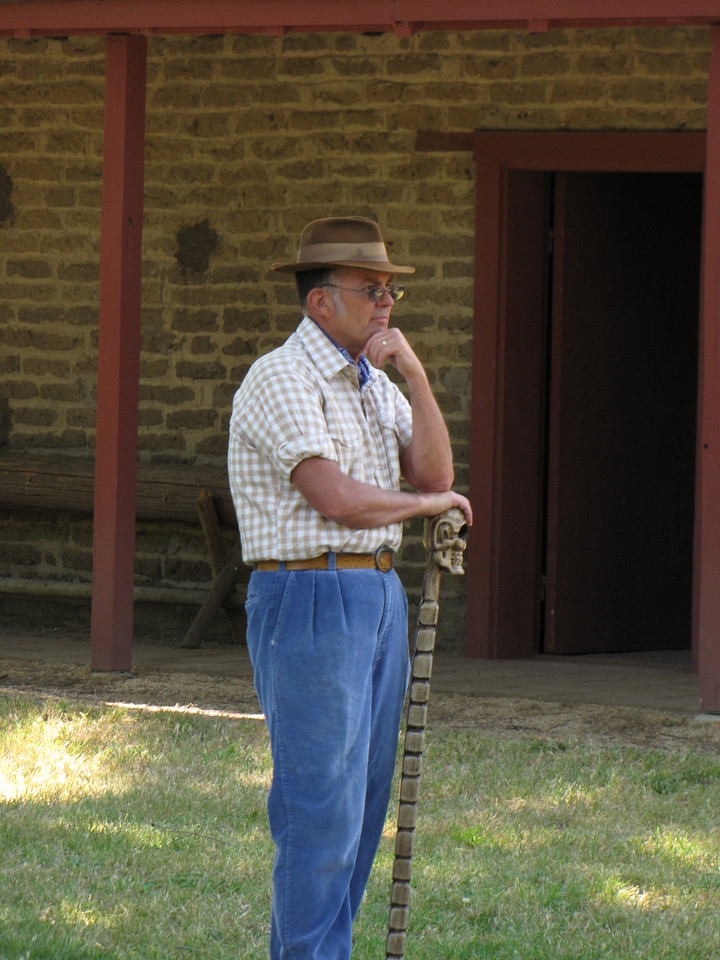 Location:
The Peña Adobe Park is located in Vacaville's rural southwest section, just off Interstate 80 adjacent to Lagoon Valley Park.
Contact Info:
Peña Adobe Historical Society
(707) 447-0518
While at the University of California, Jepson was made assistant professor in 1899, associate professor in 1911, professor in 1918, and professor emeritus in 1937. The author of several books and president of the California Botanical Society, from 1913-1915 and again from 1918-1929; and charter member of the Sierra Club in 1892; will meet you at the entrance to the Peña Adobe for nature walks beginning at 12:15 and 1:15.
Joining Schwei will be members of the Willis Linn Jepson Chapter of the California Native Plant Society. The Willis Linn Jepson Chapter of the California Native Plant Society serves Solano County. The mission of the California Native Plant Society is to conserve California native plants and their natural habitats, and increase understanding, appreciation, and horticultural use of native plants. Volunteers of the Society will chat with visitors about seed collection, storage and propagation techniques for California Native Plants.
Also on hand will be docents from the Jepson Prairie Preserve. Located ten miles south of Dixon, Jepson Prairie is the premier—and one of the few remaining—vernal pool habitats and native bunchgrass prairies in California. Docents will talk about the self-guided trail area at Jepson Prairie and guided tours offered in the spring.
A camera and binoculars are recommended as wildlife is often spotted in the park. Bring a picnic lunch! There is no charge for admission into the historical park. For questions in advance, call (707) 447-0518 or visit our website www.penaadobe.org.