The Peña Adobe Historical Society will host "Western Day" at the Peña Adobe Park in Vacaville, on Saturday, July 6, 2019 from 11 a.m. to 2 p.m.
Come see the historic Peña Adobe, one of the oldest structures in Solano County. Dating back to 1842, the Adobe was once the home of the Juan Felipe Peña family, who with the Vaca family, settled in Vacaville over one hundred seventy five years ago. Stop in the adjacent Mowers-Goheen Museum, and see local artifacts that include Peña family children's toys, ladies dresses from the turn of the century and a woolly mammoth bone!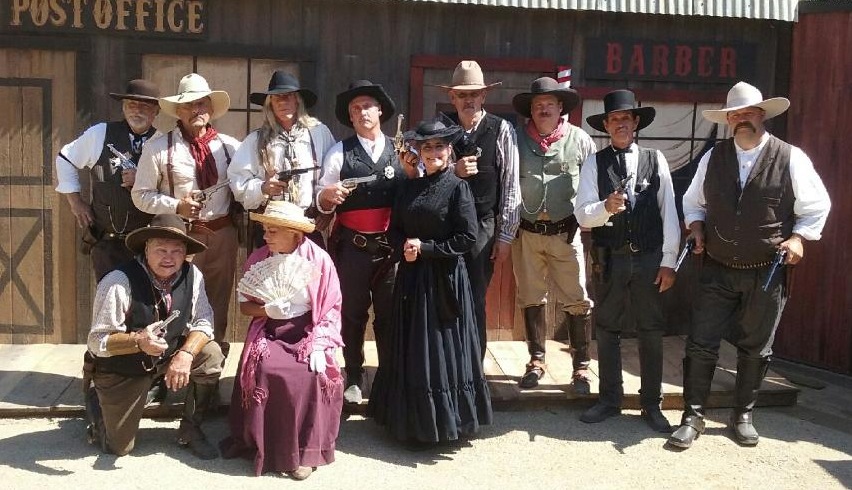 Location:
The Peña Adobe Park is located in Vacaville's rural southwest section, just off Interstate 80 adjacent to Lagoon Valley Park.
Contact Info:
Peña Adobe Historical Society
(707) 447-0518
This month's guest include the Congressional Gunfighters of America, a professional re-enactment group that is dedicated to preserving Old Western history. The Club Members specialize in live entertainment and some have appeared in film, and on television. They utilize period correct costuming and weaponry. Docents will offer tours of the Adobe, Museum and grounds and a hot dog lunch will be available for a donation, so stop by enjoy "Western Day" at the park!
This event is free and there is no charge for admission into the historical park. Dogs are allowed on leashes. For questions in advance, call (707) 447-0518.