Downtown Vacaville comes alive once again for the 37th Anniversary of Merriment On Main. This grand tradition, which was started by The Reporter and partners with the Historic Downtown community, is an annual favorite that you don't want to miss! Tree lighting, carols, a live Nativity scene, and Santa arriving to kick off Merriment On Main are some of the activities and events you won't want to miss.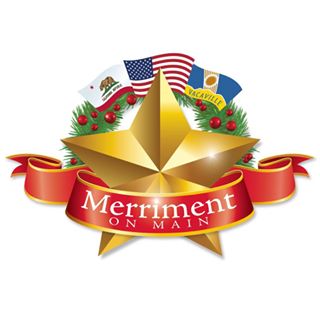 Location:
Vacaville's Historic Old Town Hall
618 E. Main Street
Vacaville, CA 95688
Contact Info:
Vacaville Heritage Council
707 447-0518
When the fun starts, come early and carol with your friends as you stroll along Main, Merchant, Parker and Davis Streets. Join the Peña Adobe Historical Society and the Vacaville Heritage Council at the Old Town Hall at 618 E. Main Street, next to Vasquez Deli. Have your picture taken, tour the historic jail built in 1907 and celebrate Merriment On Main!