"Authors at the Adobe" Returns to Peña Adobe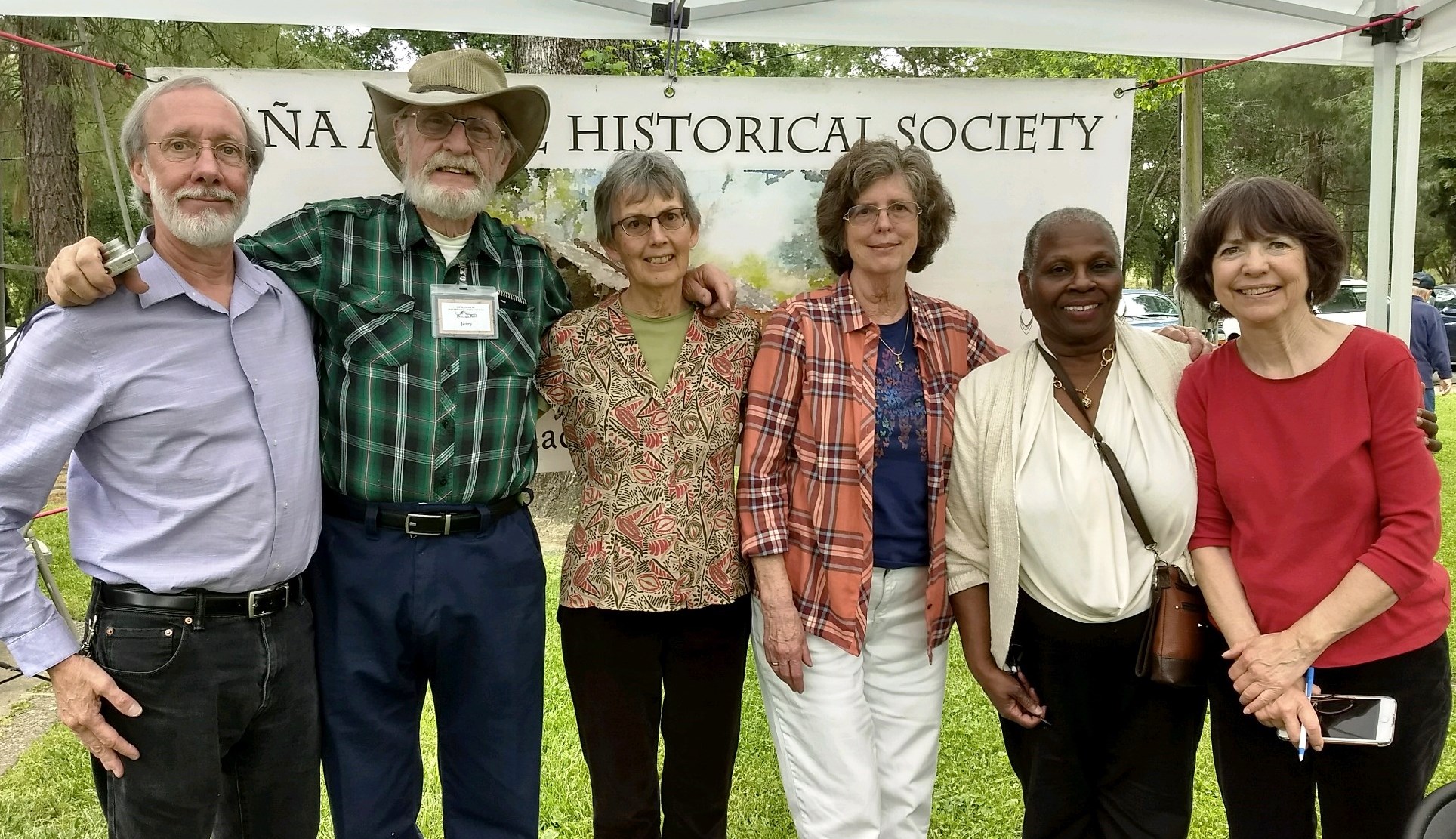 Authors Jim Kern, Jerry Bowen, Fern Henry, Dorothy O'Neil, Sharon McGriff Payne and Conchita Marusich
The Peña Adobe Historical Society and local authors: Fern Henry, author of "My Checkered Life", James Kern, "Images of America-Vallejo" and Conchita Marusich "In Search of William Wolfskill: Journey to Find the Legacy" returned for "Authors at the Adobe" at the Peña Adobe Park on Saturday, May 5, 2018. Over 100 hundred visitors met local authors and learned about the history of Solano County.
Fern Henry of Vacaville talked about her historic memoir of Luzena Stanley Wilson. She shared Luzena's view of the California Gold Rush days, in which women were few and learned what it was like living during 1849. Luzena, with her husband Mason and two children, helped to establish the town of Vacaville.
Conchita Thornton Marusich recounted tales about her ancestor, William Wolfskill, mountain man, adventurer and important figure in early California history. In her book "In Search of William Wolfskill: Journey to Find the Legacy", Conchita writes about the adventures of her trailblazing great-great-grandfather, William Wolfskill.
Jim Kern has been the Executive Director of the Vallejo Naval & Historical Museum since 1989. Kern took over the helm of the Vallejo museum, which was founded in 1974 and opened in 1979. Jim shared his knowledge of Vallejo's local history with his book "Images of America – Vallejo".
Local author Dorothy M. O'Neil wrote about the town of Winters in her book "Images of America-Winters". Her book boasts more than 200 vintage images along with a narrative about Winters, known for its old railroad bridge, the Buckhorn Restaurant and historic downtown, as well as its access to Lake Berryessa.
Author Sharon McGriff Payne of Vallejo was also on hand. In the summer of 1846 a group of Americans arrested General Vallejo. After filing their grievances, they raised the Bear Flag and declared independence for California. John Grider, an African American pioneer, was a member of the Bear Flag Revolt. A former slave, Grider was one of Vallejo's earliest residents & is the subject of McGriff-Payne's book.
Local historian and member of the Vacaville Heritage Council & the Solano County Historical Society, Jerry Bowen signed copies of his pictorial history book "Images of America-Vacaville". Park docents led tours the Peña Adobe, California historical landmark #534, Museum and grounds from 11am until 2pm.