Become a Volunteer at Peña Adobe Park!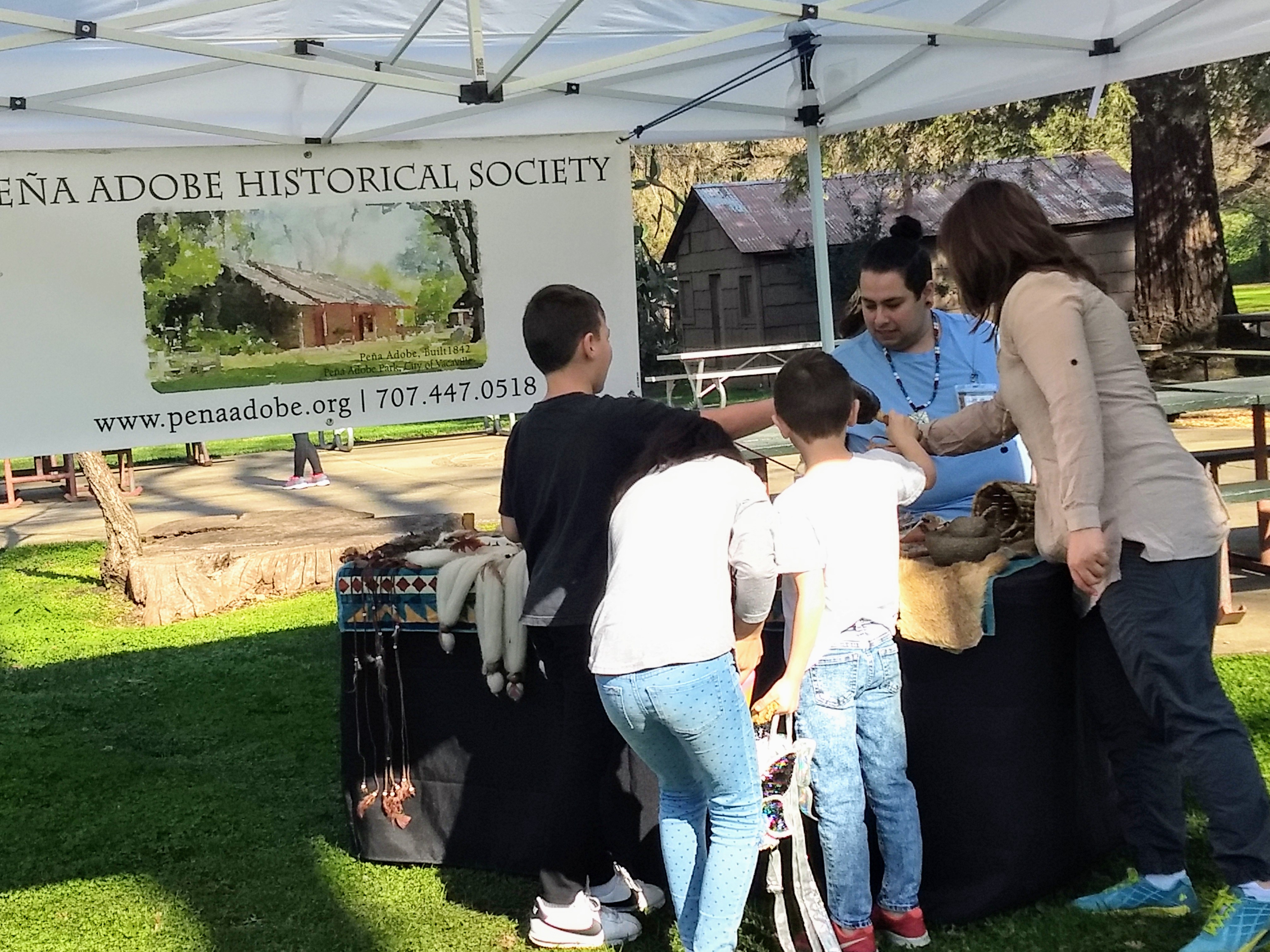 Peña Adobe Historical Society Volunteer James Tunstall shares his Native American culture with park visitors.
Interested volunteers joined the open house meeting on Saturday, February 1, 2020 at the Peña Adobe Park. They learned about the center of attraction at the 1 1/2 acre historic park is the oldest, fully restored structure in Solano County, the Peña Adobe, California historical landmark #534 and the former home of the Peña family. The Peña family together with the Vaca family were amoung the first settlers to arrive in Solano County in 1841. The Peña Adobe Historical Society opens the adobe and museum to park visitors the first Saturday of the month. The park also includes the Mowers-Goheen Museum, the Willis Linn Jepson Memorial Gardens, Indian Council Ground and picnic facilities
The Peña Adobe Historical Society recruits and trains new volunteer members each year to share their love of Vacaville's cultural history through guided tours, student field trips, the summer camp program, and other outreach activities. Volunteers are asked to commit to 10 hours a year at the park and abide by the City of Vacaville rules and regulations. If you are eager to learn and share your knowledge of Vacaville's history become a member of the Peña Adobe Historical Society!