Camp Adobe - Adventure Camp!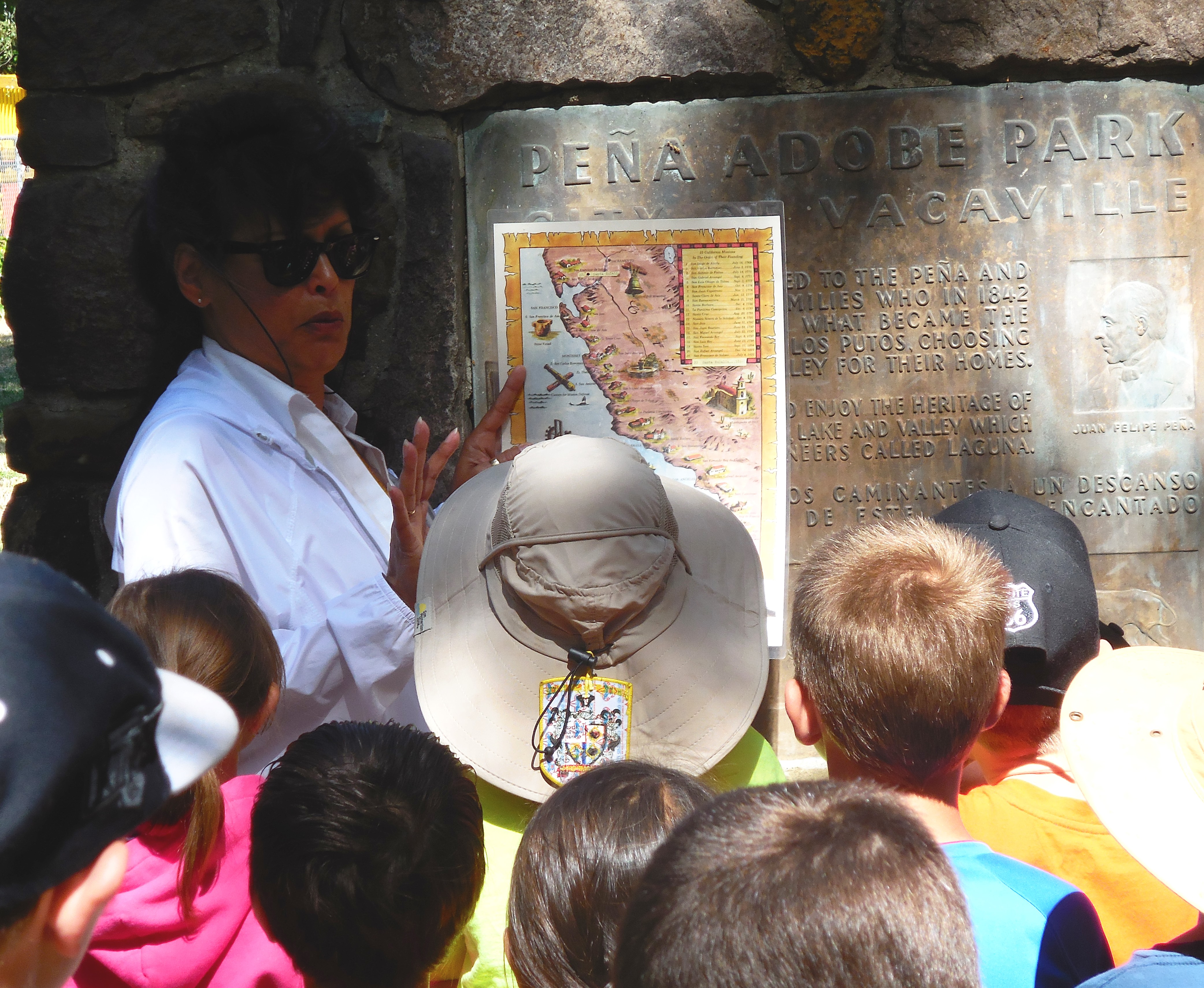 Camp Adobe Campers Learning of Juan Felipe Peña
Outdoor adventures abounded at this old fashioned summer day camp provided by the City of Vacaville's Community Services Department. Held at the historic Peña Adobe Park during summer vacation, campers enjoyed an exciting and safe environment for unforgettable fun. Campers took part in unique experiences and adventures, built self-esteem, developed interpersonal skills and made lasting friendships. There was a different adventure each week including exploring the outdoors with hiking, nature walks, craft making, and other exciting camp activities.
Once again this year the City of Vacaville's Camp Adobe – Adventure Camp! included visiting the historic Peña Adobe and the Mowers-Goheen Museum. Peña Adobe Historical Society docents led 87 campers on tours of the Peña family home, historical grounds and adjacent museum.
During the eleven week summer program, campers learned of the Peña family and their journey to the Lagoon Valley in 1841. How they traveled with the Vaca family, for whom the City of Vacaville is named, from the New Mexico Territory during the pre-gold rush period. In addition, campers experienced grinding corn with authentic mortar and pestles, made necklaces from shells, signed their names with authentic quill pens and visited the Indian Council Grounds!
Campers enjoyed visiting with baby chickens and a miniature horse from Vacaville's Phoenix Ranch. The Phoenix Ranch was established in 2002 by Dr. Sue Chan as a welcoming environment for animals and visitors. When space allows, rescued animals are brought to the ranch to recuperate before adoption to permanent homes. Dr. Chan brought some of the Phoenix Ranch animals to meet Camp Adobe campers.