Cecelia Peña Speaks at Los Californianos Meeting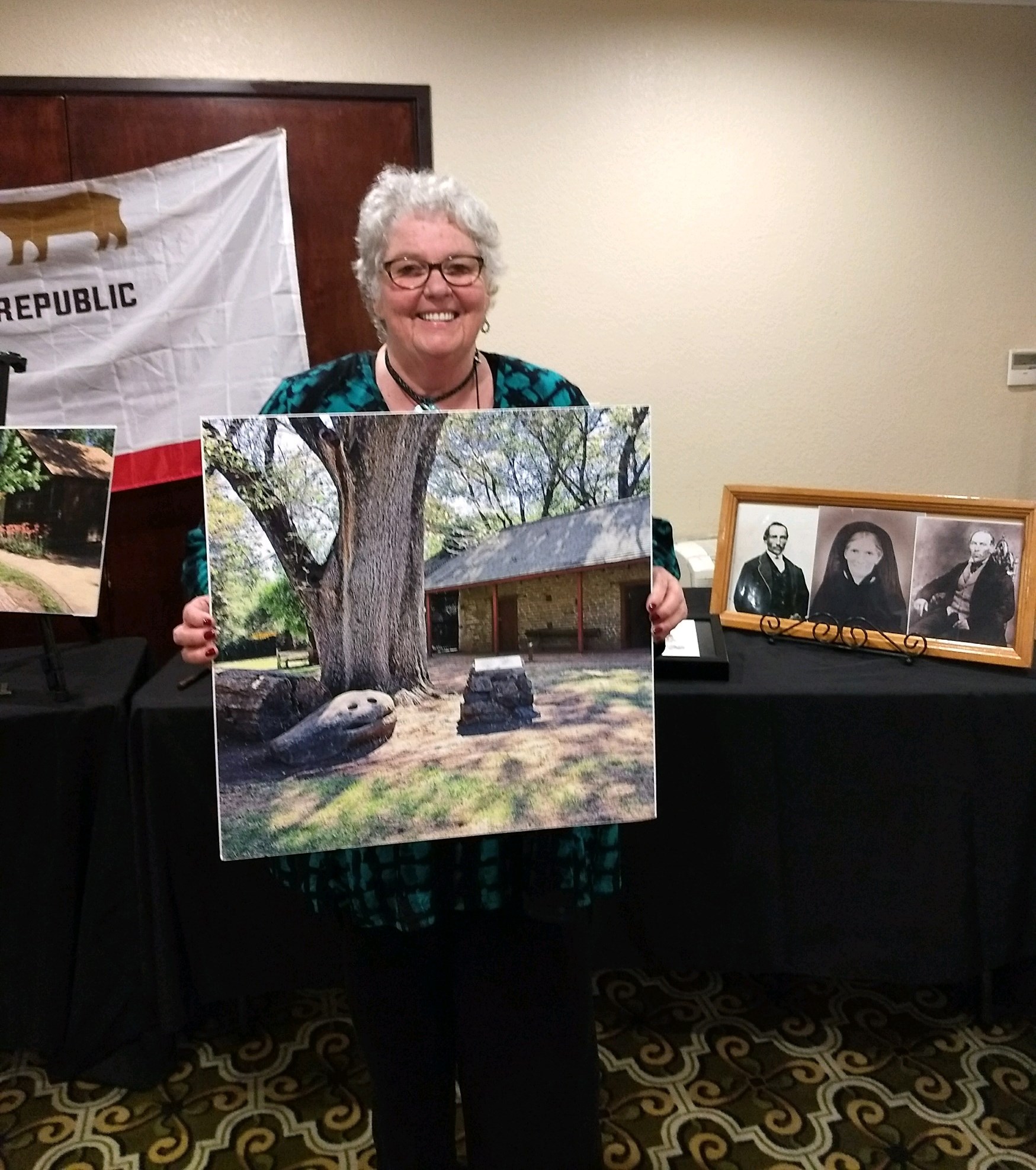 Cecelia Pena Speaking to Members of Los Califonianos
The early Hispanic settlers of Alta California were called Californianos. Los Californianos was organized in December 1968 by a small group of descendants of Spanish Alta Californians in anticipation of the bicentennial year of the discovery of San Francisco Bay in 1769 by the expedition led by Don Gaspar de Portolá.. Their mission is to preserve the Hispanic heritage of Alta California (history, music, culture, infrastructure, etc.) and to help other descendants compile their Hispanic genealogy.
They conduct educational and entertaining programs of cultural and historical interest at various sites throughout California. Meetings are usually held on the weekend of the fourth Sunday in January, April, and October and may include guided tours to local historic sites, including adobes, missions, and other significant locations. The dinner meetings include historical or genealogical presentations by noted historians, authors, genealogists, and curators.
On Saturday, April 22, 2018, Cecelia Peña was the guest speaker at the Los Californianos General Meeting at the Best Western Orchid Hotel in Roseville, California. Cecelia spoke about her great-great grandparents, Juan Felipe and Ysabel Peña. Her 90 minute presentation "The Peña Adobe's Legacy of Education" included Cecelia's family history and their journey from the New Mexico Territory in 1841 to California and the origin of the city of Vacaville. Cecelia is the author of a fourth grade school book, "A Visit to the Peña Adobe". Joined by members of the Peña Adobe Historical Society's education outreach team, Armando Perez & Cricket Kanouff, they chatted with 60 guests about Peña Adobe's educational programs and the legacy of Cecelia's amazing family.
The Los Californianos' next meeting will be The Anza Celebration on June 30, 2018 at the Presidio of San Francisco. The annual January 25-27, 2019 will be in San Diego, California.