Cecelia Peña Speaks to Students At The Oakland Museum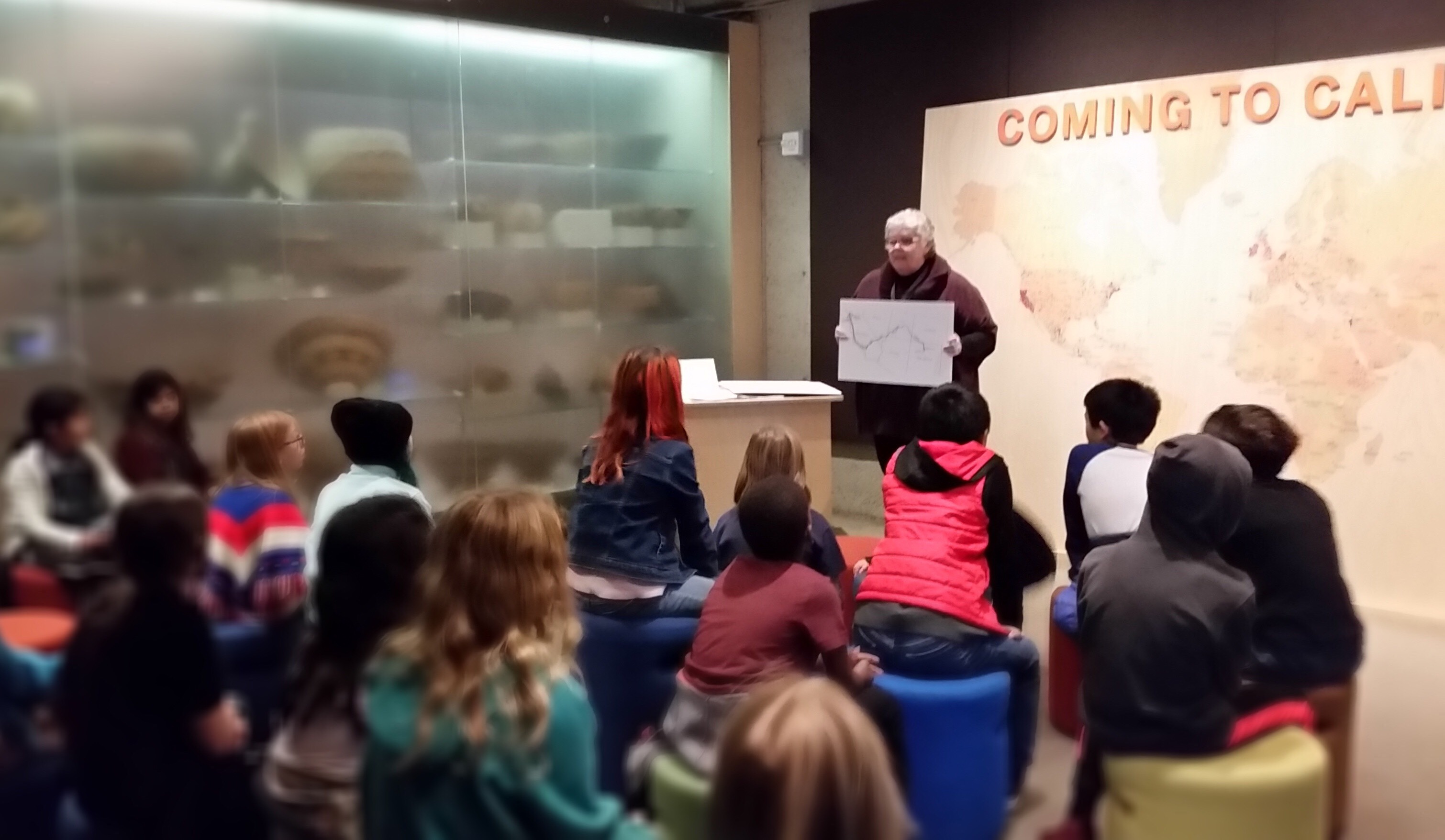 Cecelia Pena Speaking to Students from Maya Lin School at The Oakland Museum
Cecelia Peña, Secretary of the Peña Adobe Historical Society recently spoke at the Oakland Museum of California. The Museum offers many school programs including "Coming to California", a program which explores why people came to California. Cecelia's spoke to students from Alameda's Maya Lin School and focused on her ancestors and their experiences traveling from the New Mexico Territory to California in 1841. Eventually settling in the Vacaville area, their home, the Peña Adobe was completed in 1842.
Using a map of the Old Spanish Trail, Cecelia outlined their travel from the New Mexico Territory to Vacaville, a journey which took their party two months to reach southern California and another month to travel north. She also used a photo of the Peña Adobe and a watercolor by artist Ann King depicting Cecelia's great aunt Nestora Peña, one of the youngest members of the party, riding on a mule during the journey.
After the presentation, she answered questions from the group of 23 children and 7 adults. Her talk was an introduction to the program the Peña Adobe Historical Society will be presenting at Maya Lin School in Alameda. Working with teacher Janet McNamee, Cecelia has developed interactive lessons titled "Visiting the Peña Adobe". This recent visit to the Oakland Museum will serve as an introduction for the 4th graders at Maya Lin, who will access Cecelia's interactive online book of life during the mid1800's on their chrome books in February.