Halloween Stroll Downtown Vacaville October 31, 2019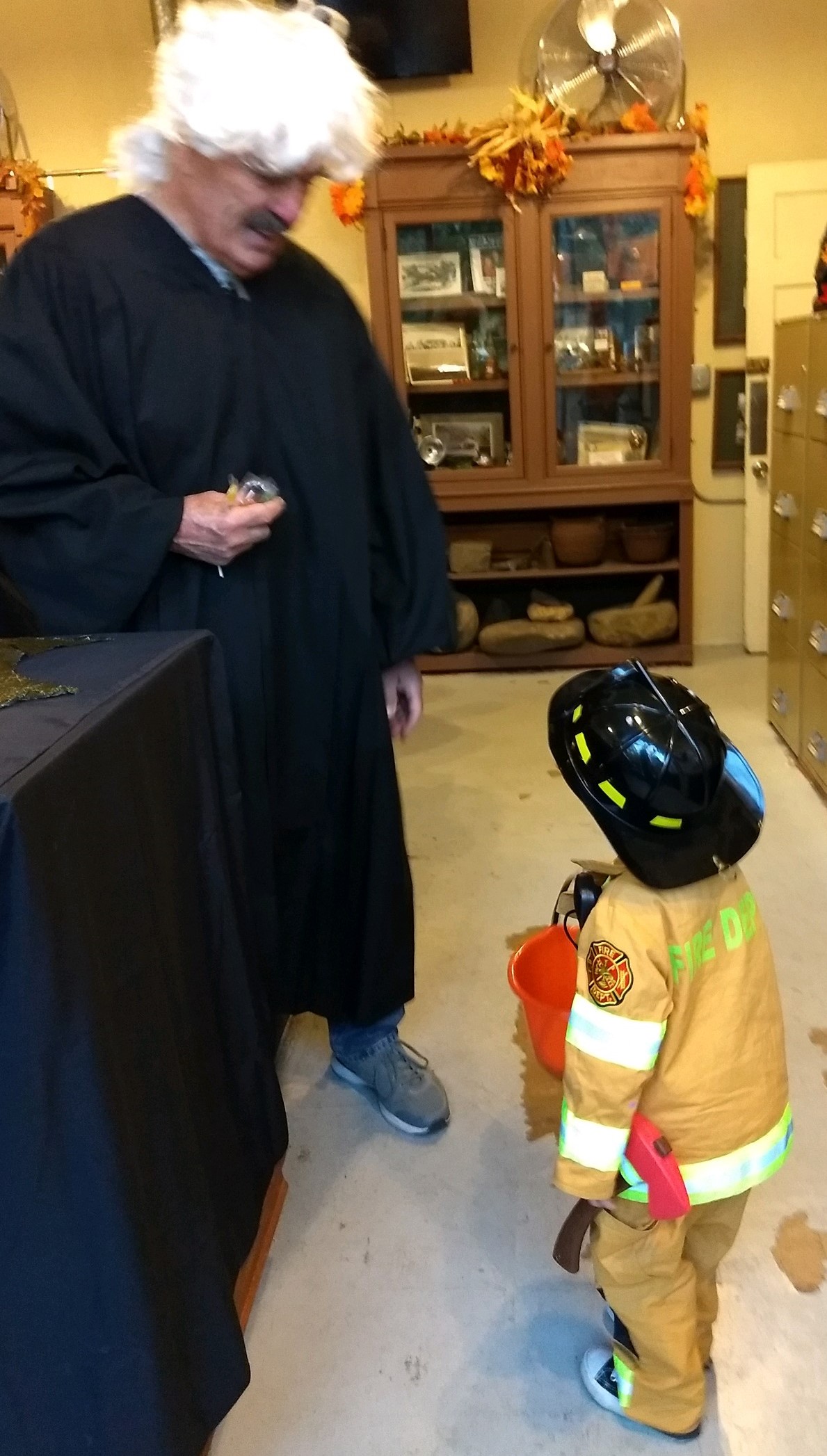 A firefighter receives a Happy Halloween treat from a judge at the Old Town Hall in downtown Vacaville!
Happy Halloween from Downtown Vacaville!
Kids scared up their best costumes from 4 pm to 6 pm and strolled along Main, Merchant, Parker, Dobbins and other streets in Historic Downtown Vacaville and enjoyed treats from participating merchants. The Peña Adobe Historical Society joined the Vacaville Heritage Council, downtown, at the Old Town Hall, next to Vasquez Deli, for trick or treating!
The Old Town Hall was built in 1907 at a cost of $5,160. The lower floor was originally devoted to the fire department, with the entrance to the jail in the rear of the building thru the marshal's office. The jail consists of two steel cells which were purchased from the Schroeder Lawrence Hardware Company. On the second floor were the large council chambers, where the city trustees met. One side was enclosed with a railing behind which the board sat leaving a large auditorium for spectators. Hanging from the ceiling were two chandeliers with globe lights.
Just over 500 trick or treaters came by for treats and had their picture taken in the old county jail and toured the lower floor of the Old Town Hall.