Happy Holidays from The Peña Adobe Historical Society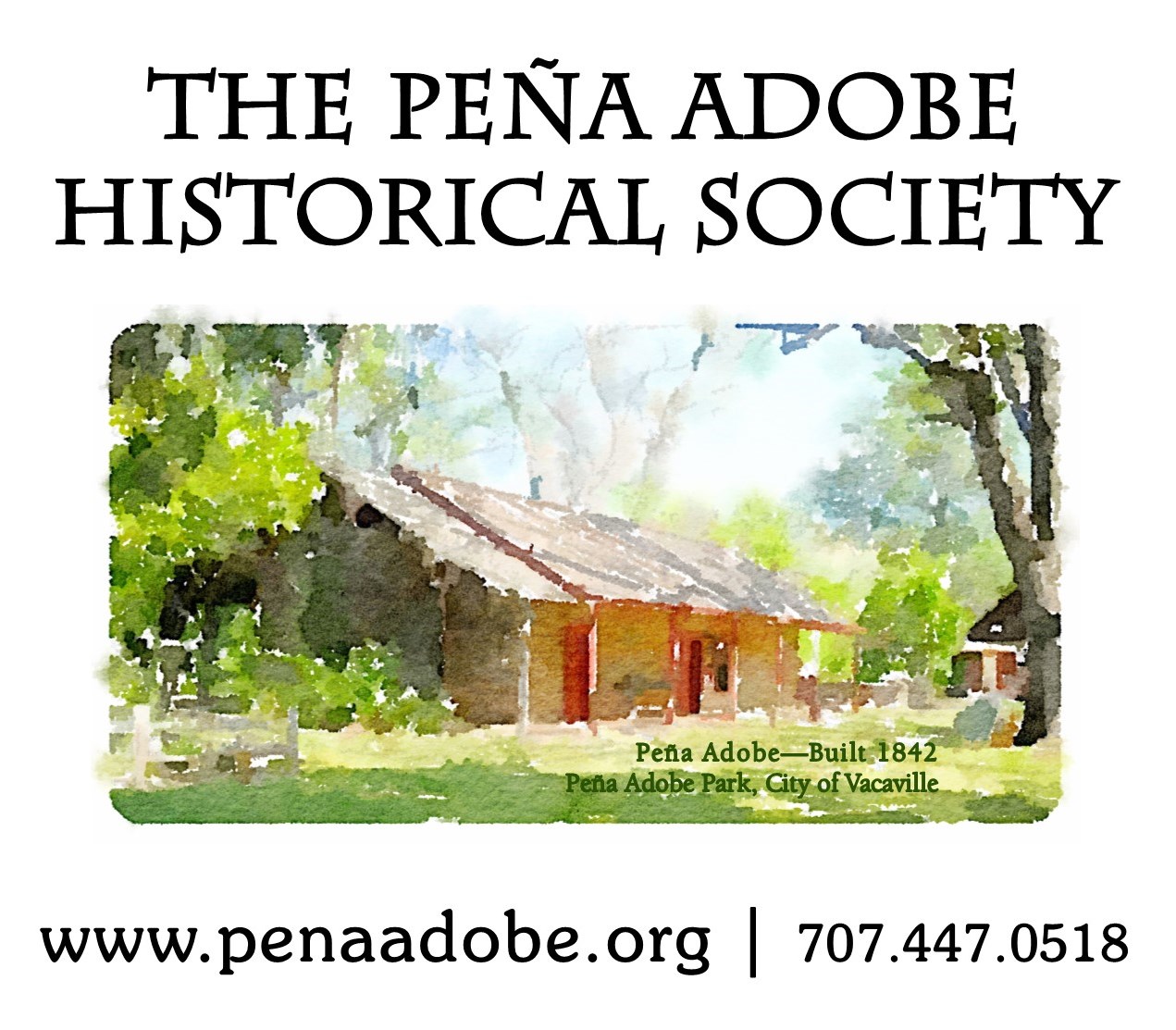 Happy Holidays!
We need and vlaue your support! Thanks to followers like you, 2018 was another successful year for the Peña Adobe. As we reflect on this past year's achievements, here are a few of our highlights:
* Hosted 10 Open Houses and 9 tours at the Peña Adobe to over 1560 visitors.
* Some of the guests at our Open House events included the UCD California Raptor Center, the Congressional Gunfighters of America, Cal Fire and Smokey Bear, Solano County Sheriff's K9 unit, and the Western Railway Museum.
* Provided tours to over 191 children with Vacaville's Camp Adobe program and local school field trips.
* Joined Orchard Elementary School's "Pioneer Day".
* Greeted visitors at the Vacaville Farmers Market.
* Participated in the Vacaville Kids Fest, the Vacaville Heritage Council's 50th Anniversary event, the Vacaville Community Services Annual Expo., the Solano County Library Museum Series & the Los Californios' April 2018 conference.
* Teamed up with the Blue Star Museum Program, the California Association of Museums and the American Alliance of Museums.
* Joined Vacaville's Halloween Stroll and Merriment on Main.
* Presented an old fashioned Christmas Bazaar with students from Armijo High School and the Starbound Conservatory as Dickens characters from "A Christmas Carol".
The Peña Adobe Historical Society depends on donations from Adobe visitors and the local community to "Keep California History Alive." Your donations and/or services help us achieve our mission to preserve the historic Peña Adobe – including the Mowers-Goheen Museum, Indian Council and Willis Linn Jepson Memorial Grounds for the inspiration and enjoyment of all generations to come. Please consider making a donation that will benefit the Peña Adobe, we are a 501(c)(3) non-profit, EIN #20-5906148.
Thank you for your continued support! From all of us here at the Peña Adobe Historical Society, we wish you Happy Holidays!