Help Save The Peña Adobe!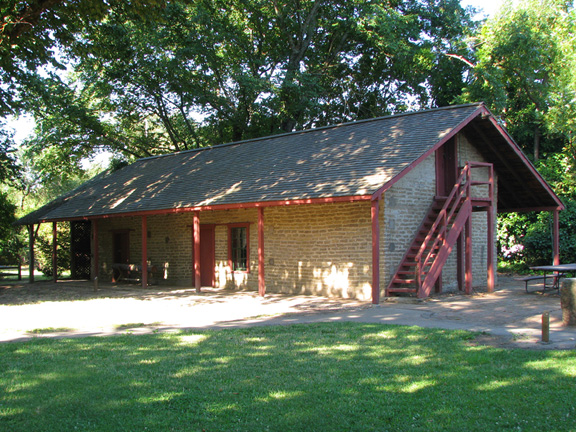 The oldest fully restored building in Solano County needs some fixing up!
The Peña Adobe Historical Society needs your help to raise the money needed to assess how best to repair the south wall of the 177-year-old Peña Adobe which is crumpling and breaking away.
The Adobe was built in 1842 by pioneer Juan Felipe Peña, one of the county's first settlers, in what is now Peña Adobe Park in Lagoon Valley.
By the 1950s, it was abandoned and had deteriorated. In 1955, when it was designated as a California Historical Landmark #534, two county supervisors and the Solano County Historical Society started a restoration effort which was completed in 1965.
At that time, most of the south wall was replaced with adobe bricks made by inmates from the California Medical Facility. The molds for those bricks are still displayed at the Adobe, which in 1972 was added to the National Register of Historical Places. Today, part of that same wall is deterorating.
The last restoration work completed on the Adobe was in July 2004 when the structure was retrofitted for earthquake safety, received a new cedar roof and an interior wall was repaired. The Vacaville City Council approved the $160,000 to make those repairs.
The Society now needs to initially raise money to help pay about $5,000 for an engineer's estimate of what it will take to repair the current damage.
How soon the repairs could take place will largely depend on when funds for the estimate are available.
The City of Vacaville has owned the building and Peña Adobe Park since 1966, and Society's members are worried about what will happen to the historic structure if it is not repaired and left to deteriorate further.
Your donation will make a huge difference to perserve our local heritage. Make a difference by making a donation that will benefit the Peña Adobe, we are a 501(c)(3) non-profit, EIN #20-5906148.
For more information about restoring the Adobe and to help out, you can call 447-0518 or e-mail penaadobe@gmail.com.
If you have already donated, thank you for your continued support!