Kevin Muerle's Eagle Scout Project at Peña Adobe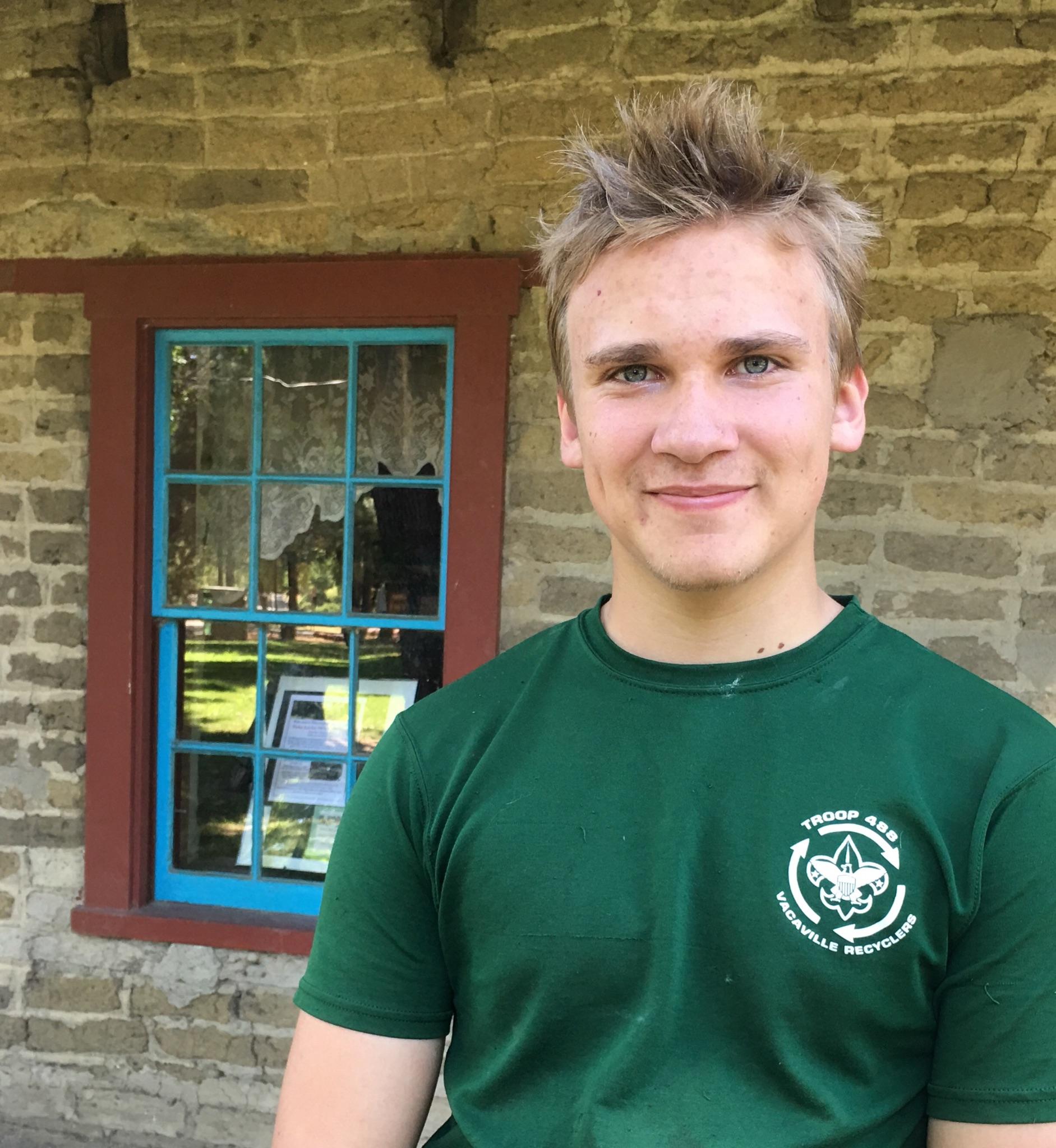 Kevin Muerle
Eagle Scout Kevin Muerle, of Will C. Wood High School, has made short videos on Vacaville's history at Peña Adobe Park. The videos can be accessed by QR codes that are placed on trail markers he has installed throughout Peña Adobe Park. He has also included the trail that starts at Pena Adobe and winds its way up the hill behind the park to the early pioneer grave site.
Each trail marker has a QR code that can be scanned by a cellphone, creating a link to a YouTube video of a park docent who will present a short talk about the history of the Vaca and Peña families, local plant life, the Peña Adobe and adjacent Mowers-Goheen museum.
Kevin Muerle's project builds on the work of Eagle Scout Jason Hansen, who completed a walking tour brochure for the park in 2006. This new technology will allow visitors to see and hear from local pioneer descendants and docents by using their personal imaging devices, further strengthening our commitment to making California history come alive!