Kids Day at the Peña Adobe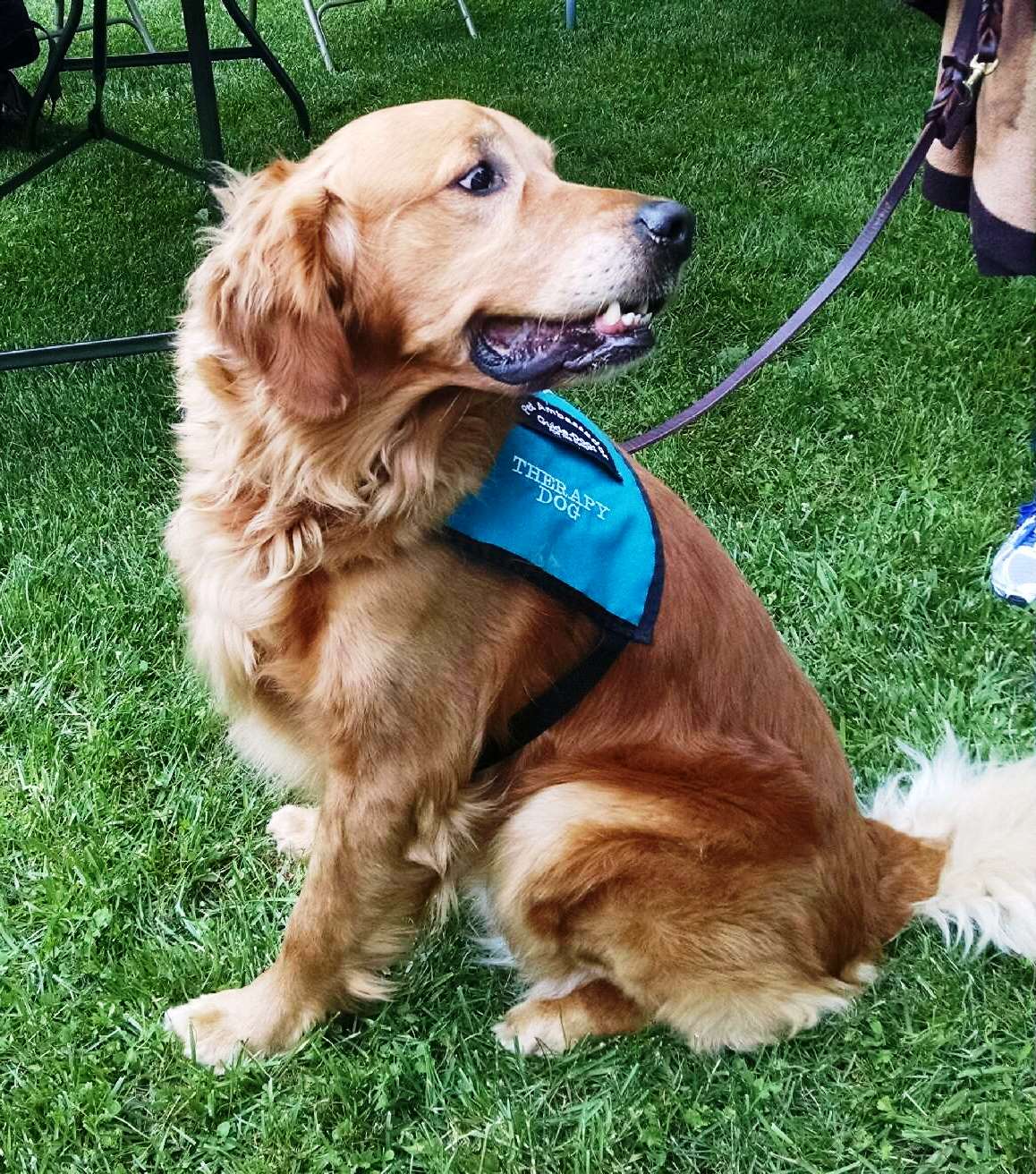 Read To A Dog's "Summit"
The Peña Adobe Historical Society hosted the monthly Open House at the Peña Adobe Park in Vacaville, on Saturday, May 6, 2017 from 11 a.m. to 2 p.m. The park is located at Peña Adobe Road off Interstate 80, to the left of Lagoon Valley Regional Park.
The Peña Adobe Historical Society celebrated Kids Day at the Adobe! Tours were conducted by Cecelia Peña, a fifth generation Peña family member. Cecelia helped visitors learn about the construction of the Peña Adobe, built by the Peña family in 1842. Later, guests explored the adjacent Mowers-Goheen Museum with it's collections of local artifacts that include Peña family children toys and a woolly mammoth bone!
Guests on Saturday included Nancy from the Vacaville Public Library - Cultural Center, who was joined by "Summit" to talk about the library's Read to a Dog program. Greg Schwei portraying Willis Linn Jepson led walking tours of the grounds and Rush Ranch's Virgil Sellers showed visitors how to make a rope from tules.
Fun activities, included acorn grinding on authentic mortar and pestles. Visitors planted the California State Flower, the Poppy, to take home. Younger guests had their faces painted and everyone enjoyed cookies and treats!