Let's Play Ball at Peña Adobe Park!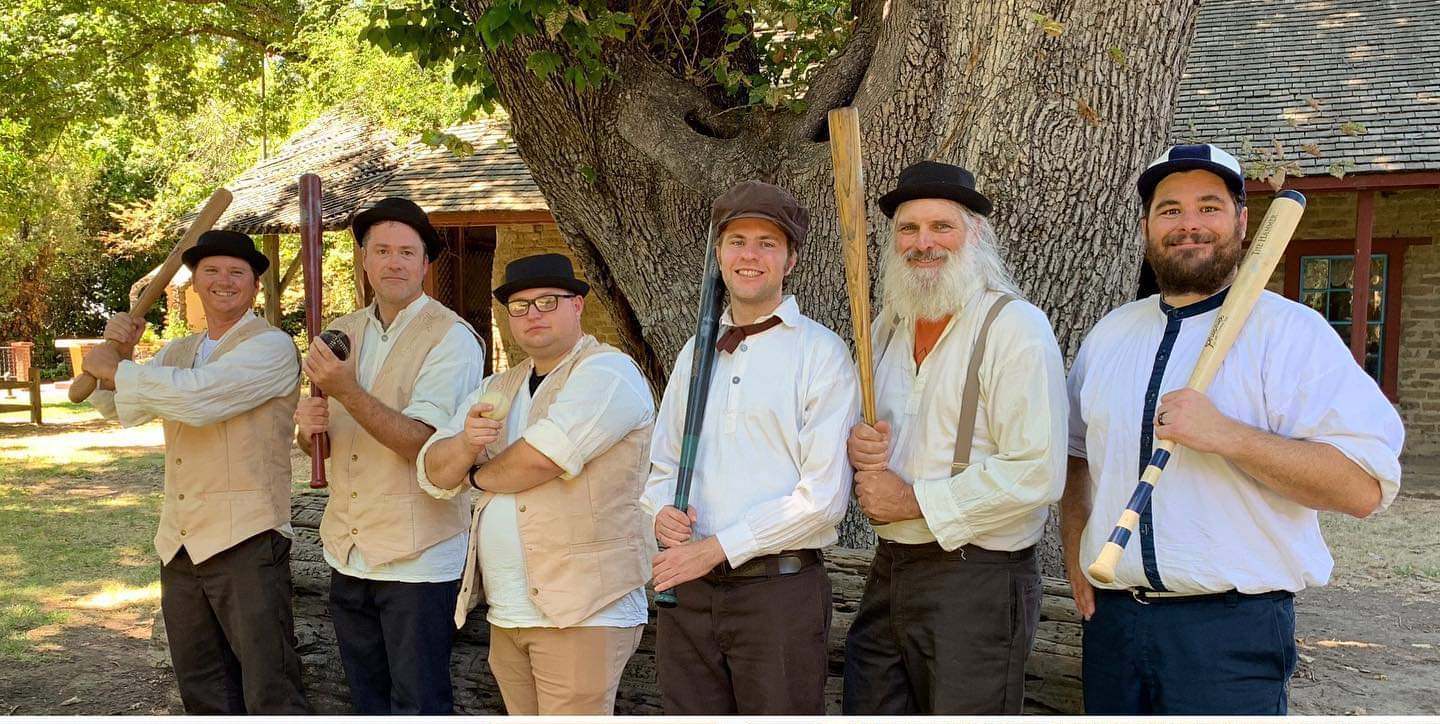 Members of Central Valley Vintage Base Ball at Peña Adobe Park
110 visitors stopped by the park for our monthly event at one of the oldest structures in Solano County. Dating back to 1842, the Adobe was once the home of the Juan Felipe Peña family, who with the Vaca family, settled in Vacaville over one hundred seventy-five years ago.
This month, the Peña Adobe Historical Society welcomed members of Central Valley Vintage Base Ball!
Central Valley's Director Matt "Brandywine" Stone described Vintage Base Ball as a pastime which is part recreation and part re-creation, preserving, promoting and celebrating the history of baseball by playing America's pastime with its 19th century rules and customs. Team members wore period reproduction uniforms, used period authentic equipment and taught park visitors the baseball rules that occurred in America over 160 years ago.
Local baseball fans enjoyed free popcorn while watching the Central Valley Vintage Base Ball players accurately present the history of baseball. Visitors also listened to the Vacaville Acoustic Jam under the direction of Terry and Leslie Cloper, perform "Take Me Out to the Ballgame"! The Vacaville Jam sing and play a variety of instruments, including the guitar, banjo, mandolin, fiddle, and harmonica. They meet the first and third Wednesday of the month at the McBride Senior Center, at 91 Townsquare in downtown Vacaville. In addition to baseball and music, park docents led tours of the Adobe, Museum and grounds.