Old Fashioned Christmas Bazaar at the Peña Adobe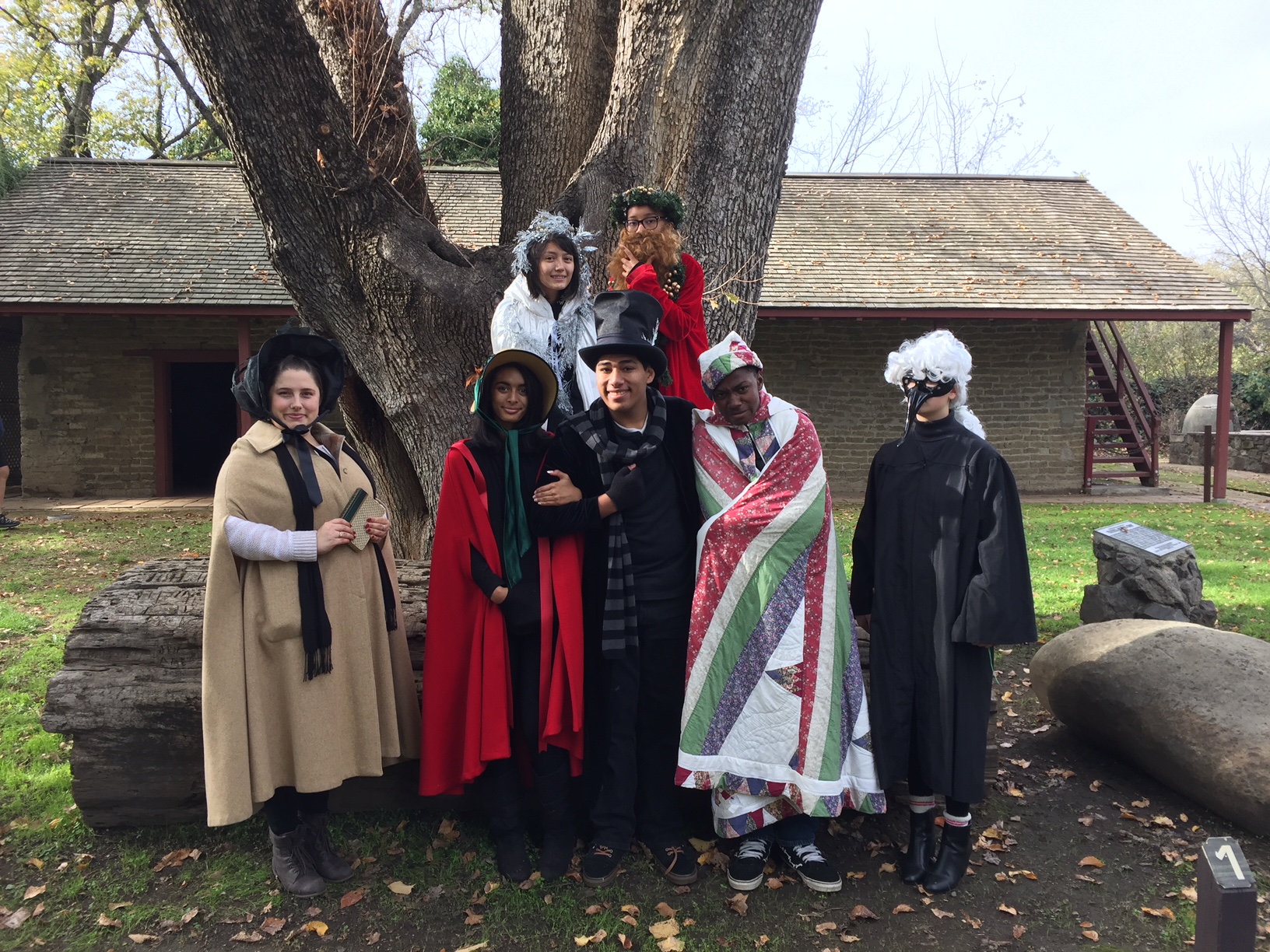 Armijo High School Drama Students as characters from "A Christmas Carol"
On Saturday, December 2, 2017 from 11:00 a.m. to 2:00 p.m. over 100 visitors shopped for Christmas gifts at the Peña Adobe! They also toured the historic Peña Adobe, visited the Mowers-Goheen Museum and enjoyed nature walks by Peña Adobe docent Greg Schwei portraying Vacaville's Willis Jepson.
The Peña Adobe, historical landmark #534, was home of the Peña family, who with the Vaca family, settled in Vacaville over one hundred seventy years ago. The Museum collection of artifacts includes Peña family heirlooms and local Patwin tribe relics.

This year's program included Sheena Beeson's drama students from Armijo Theater Productions reading excerpts of Charles Dickens' "A Christmas Carol". The Peña and Vaca families arrived in Vacaville and built their adobes in 1842, one year before Dickens published his popular holiday tale.
Under the direction of David Rodgers Jr., Starbound Theatre, an award winning youth theatre program, provides quality theater training for students ages 5-22. Rodgers brought students from Starbound portraying Christmas villiagers from the Victorian era and shared information about their programs.
Also joining in the festivities was Dotty Schenk. Dotty graduated from State University of New York with a degree in Commercial and Graphic Art. She is an organist and harpist and played holiday selections on the oak reed organ that played hymns in the stone chapel in Rockville Cemetery in the 1860s. Built by the Estey Organ Co. of Brattleboro, Vt., the organ has been in the Peña Adobe since 2008 when the Rockville Cemetery District's general manager offered the century-old organ to the museum.