Peña Adobe Starts the New Year with Birds!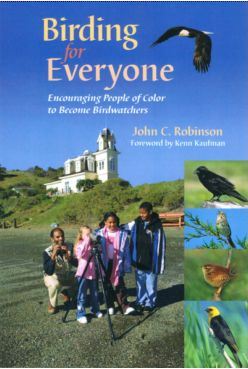 Birding is fun!
Biologist, author and birder John C. Robinson shared his passion for birds and bird watching on Saturday, February 4th. A member of the American Ornithologists Union & the American Birding Association, Mr. Robinson chatted with visitors at the Peña Adobe Park, the former home of the Peña family, who with the Vaca family first settled in Vacaville in 1842.
Known for his work with children, and connecting youth to nature, the two time best selling author of more than a dozen books including "Birding for Everyone" and "Tweet, Flutter and Squawk!" introduced guests to the joys of bird watching from 11:00 am to 2:00 pm. Visitors brought binoculars and cameras and questions about birds and were eager to learn how to identify birds they see everyday in their backyards, while others were there to share their enthusiasm of birding with their families and friends.
Mr. Robinson demonstrated the computer program he developed which allows the user to identify birds by their appearance and by sound! One visitor asked to hear the call of an Osprey, while others each took turns listening to their favorite birds.
Over seventy guests ventured out into the rain to enjoy a chance to hear Mr. Robinson speak about birds. For more information about birding, visit his website at http://onmymountain.com/.