Boy Scouts Visit Peña Adobe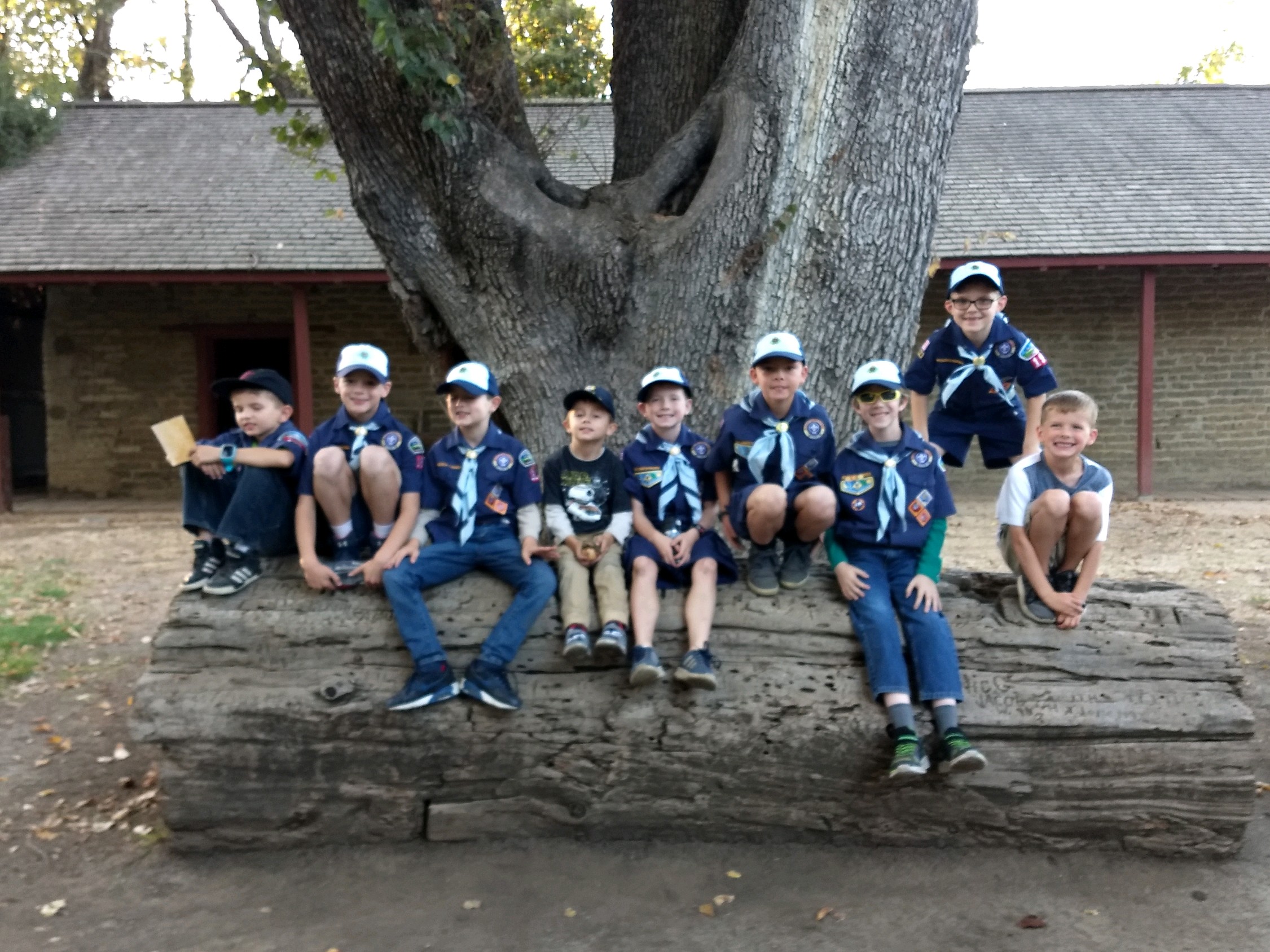 Cub Scouts Visit Peña Adobe!
Cub Scouts do fun things with other kids! They get to wear a cool uniform, go places, and see things. They play all kinds of sports and build things, like race cars and bird houses. Want to learn a secret code? Want to learn about wild animals? Go Cub Scouting!
That's the message from The Boy Scouts of America, one of the largest Scouting organizations in the United States of America and one of the largest youth organizations in the United States, with more than 2.4 million youth participants and nearly one million adult volunteers. Founded in 1910, more than 110 million Americans have been participants in Boy Scout programs.
Scouts and Andi Welliver, Den Leader for our local Cub Scout Pack 191 here in Vacaville recently visited the Peña Adobe and Mowers-Goheen Museum, where they met Armando Perez, a Native American descendant. Armando showed the scouts how the Patwins, who resided in Solano County long before the Peñas arrived in 1841, lived in the Lagoon Valley. The scouts ground corn on authentic mortar and pestles, and made toys from corn husks!
Later, the scouts learned how to make iron gall ink, the ink used to sign the Declaration of Independence. Each scout wrote their name using quills on parchment paper just as the Founding Fathers did years ago.
The scouts also visited the Peña Adobe and learned how the Peña family built and lived in their home in 1842. They also toured the Mowers-Goheen museum and saw a Mammoth bone and molar which were found right here in Solano County!