Peña Adobe Welcomes Cecelia Peña and Armando Perez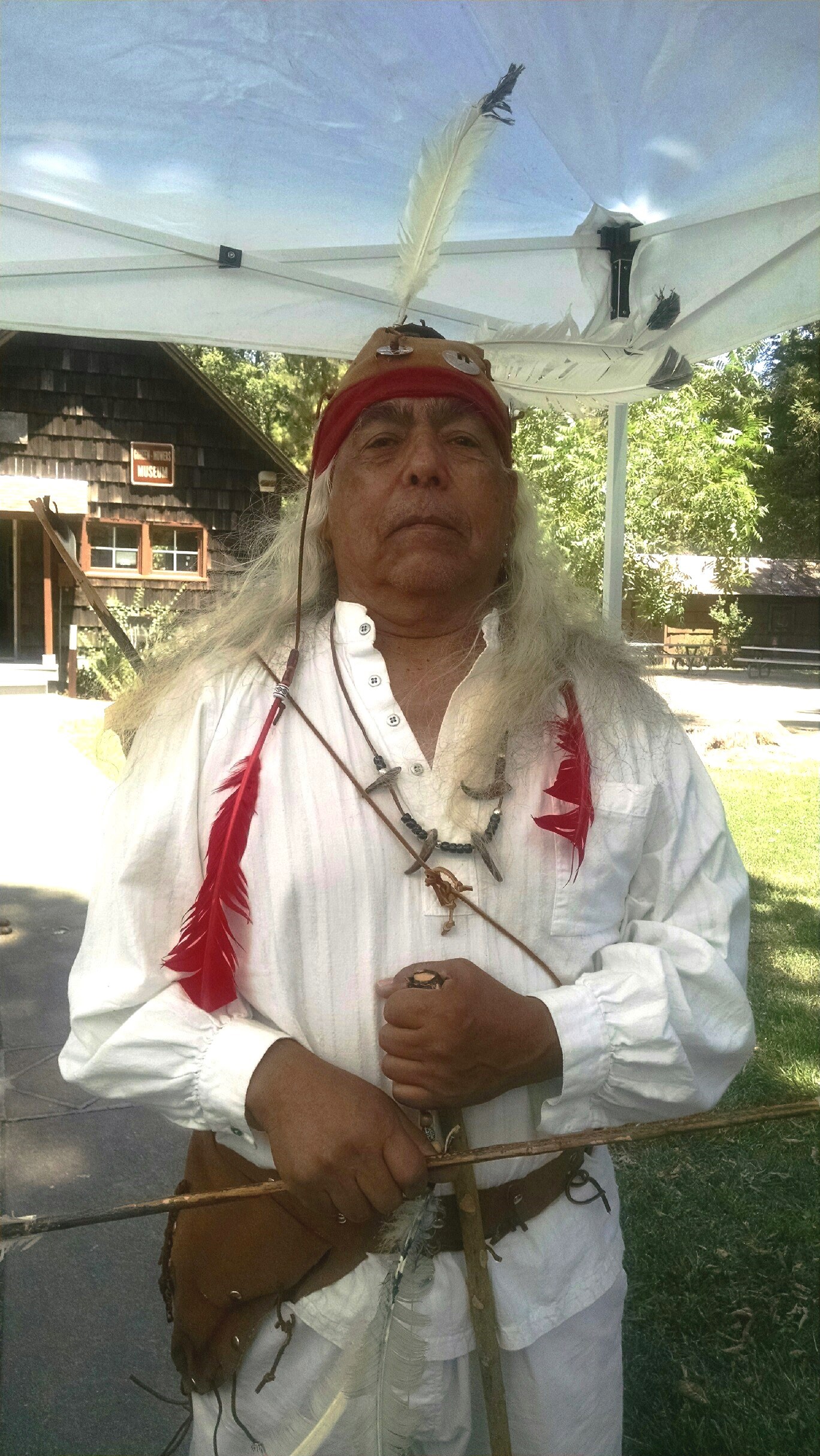 Armando Perez
The Peña Adobe Historical Society welcomed Cecelia Peña and Armando Perez to the Peña Adobe Monthly Open House, Saturday, February 3, 2018.

143 visitors to the park met Cecelia Peña, who represents the fifth generation of Vacaville pioneer Juan Felipe Peña. In 1933, Cecelia's grandfather, Vidal Pena, grandson of Juan Felipe Peña, still owned about 55 acres of the original 1842 Vaca-Peña Land Grant. Cecelia shared stories, and photographs, and spoke about her remarkable family, headed by Cecelia's great, great grandfather, Juan Felipe Peña the namesake of the Peña Adobe Park.

Cecelia was joined by Armando Perez, of Vacaville, who is of Apache descent. Dressed in traditional Apache Mission white, with leather leggings and head covering, Armando spoke of Native American history to park visitors.
Park docents led tours of the Peña Adobe, California historical landmark #534 and built by the Peña family in 1842 and the adjacent Mowers-Goheen Museum.