Senta Beltz and Isolina Delgado Visit Peña Adobe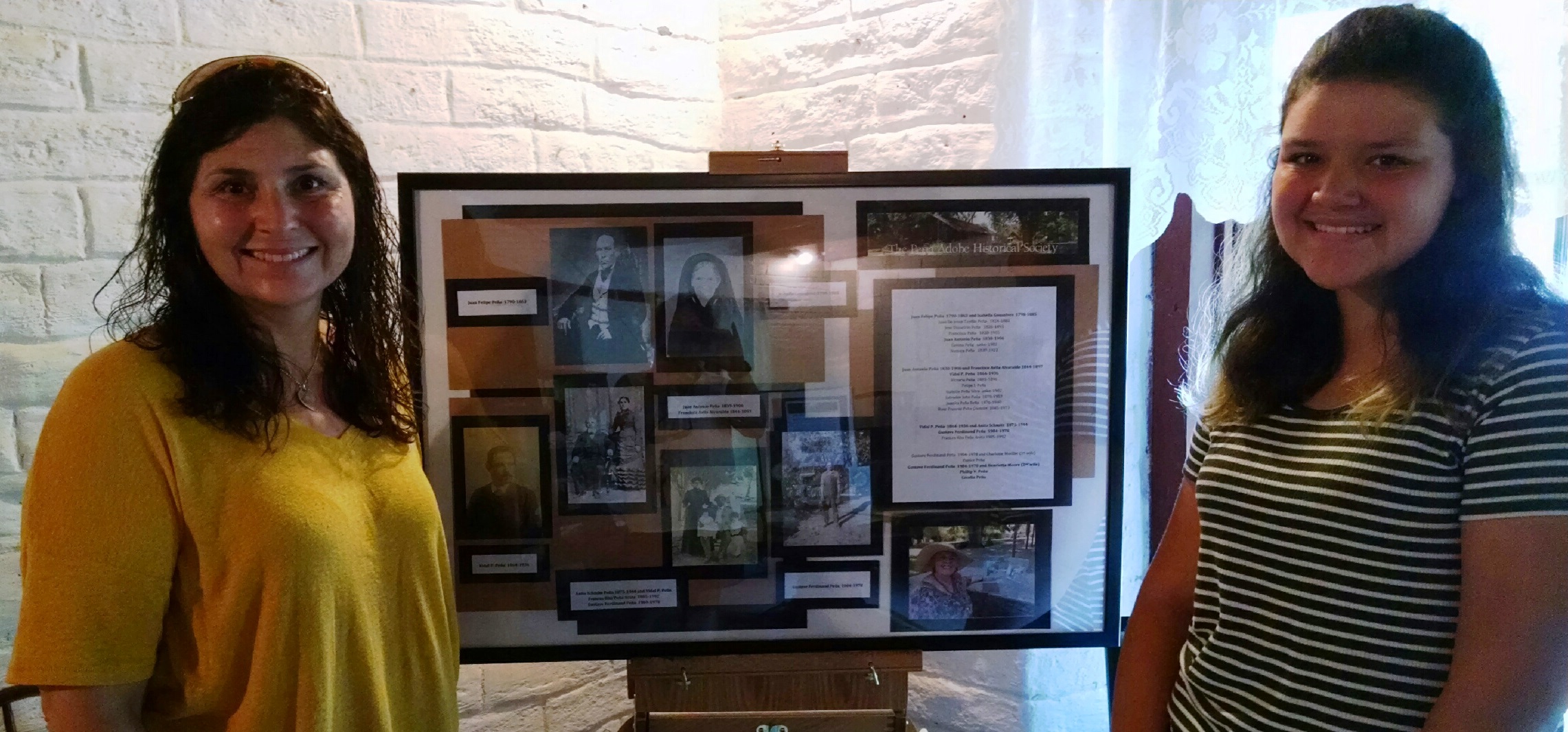 Senta Monique Beltz & her daughter Isolina Skyler Delgado
Sixth generation Peña family member Senta Monique Beltz and her daughter Isolina Skyler Delgado representing the seventh generation of Vacaville pioneer Juan Felipe Peña visited the Peña Adobe on Wednesday, August 2nd traveling to Vacaville from their home in southern California.
Juan Felipe Peña and Isabella Gonsalves, the pioneers of European ancestry who built Vacaville's Peña Adobe in 1842, had six children. Their fourth child, a son, Juan Antonio Peña was 12 years old when the Peña family made the journey from the New Mexico region to California. Juan Antonio married Francisca Avila Alvarado, and had seven children, three boys and four girls. Their oldest daughter, Juanita Peña married William Beltz and in 1913 they had a son Reinaldo Beltz. Reinaldo married Wilma Elaine Teninty and in 1942 their son Larry Ray was born.
Larry Ray and his wife Olga Hidalgo Dedek are Senta's parents and Isolina's grandparents. Together they shared stories and pictures about their remarkable family, headed by Juan Felipe Peña, the namesake of the Peña Adobe Park.