Wild West Film Festival Comes To Vacaville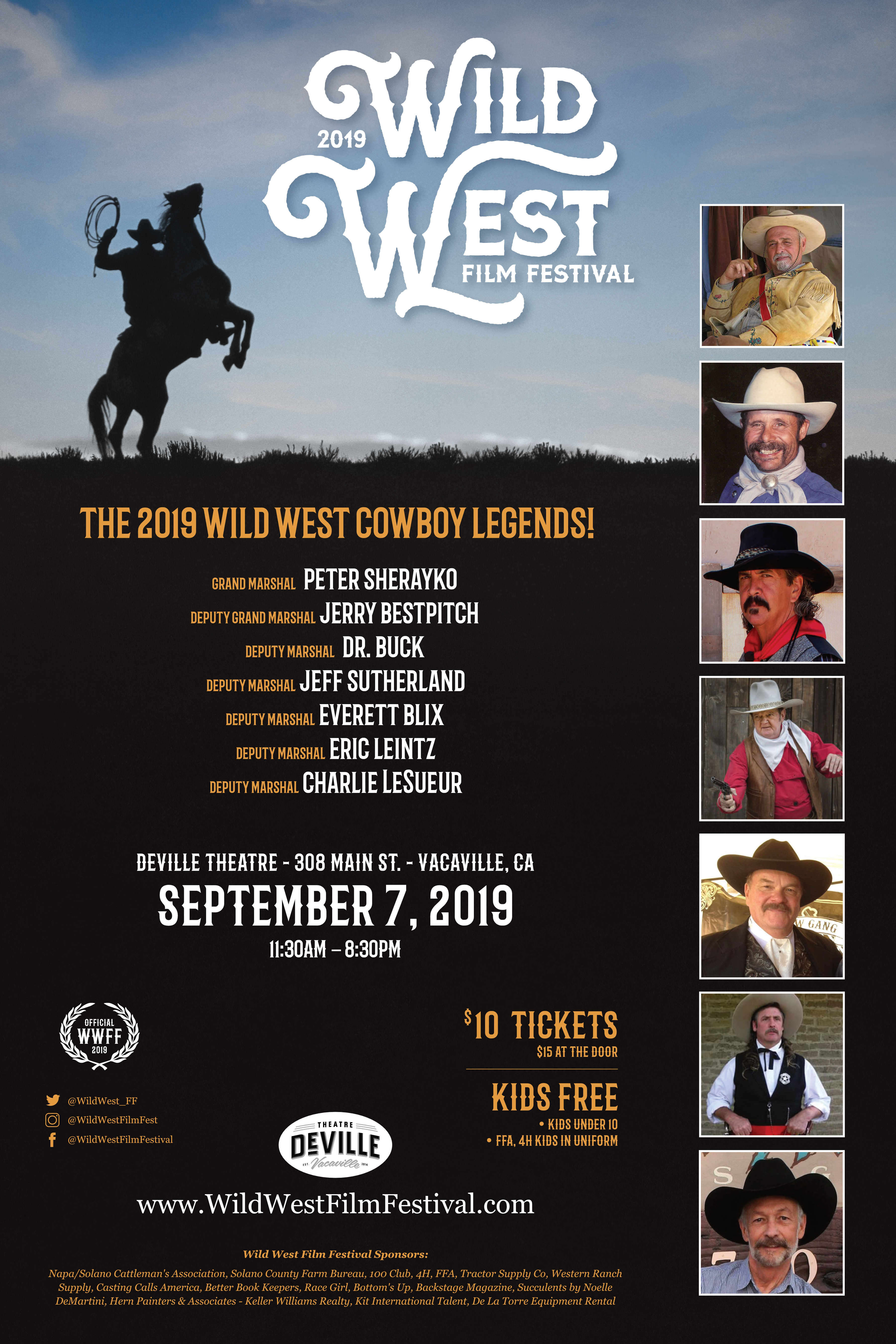 On September 7th, the Wild West Film Festival came to Vacaville's Theater Deville to pay tribute to the legends, culture, lifestyle and history of the Wild West through film, art, music and live performances.
To promote this rich history, many different cultural groups came together such as the Pena Adobe Historical Society, The Hispanic Cowboy Museum,The Solano County Sheriff's Posse and The Buffalo Soldiers. The Wild West Film Festival celebrated these many contributors and others of all things western.
Visitors to the Festival met Cowboy Legends Peter Sherayko, actor from the 1993 film "Tombstone" and Jerry Bestpitch known for his motion pictures stunt work, & Wild West Shows! From Lodi, CA John Wayne Impersonator Jeff Wayne Southerland was on hand and so was Dr. Buck! Dr. Buck Montgomery began stunt work at Disney Studios almost 40 years ago, & has worked with Clint Eastwood, Tom Selleck, Willie Nelson and Ben Johnson. There was a John Wayne look-alike contest at the Wild West Film Festival and Cowboy Poetry by Horseband Roy. The Festival also welcomed the Buffalo Soldiers. The Buffalo Soldiers, often forgotten and overlooked in history, made a huge contribution to the success of America and the Wild West.
Everyone learned something new about 1800's American history, the Pony Express, Joaquin Murrietta "The Robin Hood of the West", California Gold Rush 49ers, and local settlers, like the Peñas and the Vacas who helped to build what has become the city of Vacaville, at the first annual Wild West Film Festival at Vacaville's Theatre DeVille!