The 2023 Lagoon Valley Classic Cross Country Invitational is sponsored by New Balance and Fleet Feet of Vacaville in partnership with the Vacaville High Cross Country Team. The Lagoon Valley Classic has the reputation of being one of the most exciting and challenging courses in Northern California.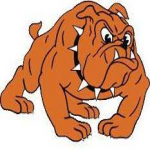 Location:
The park is located at 4966 Peña Adobe Road just off of Interstate 80, adjacent to Lagoon Valley Regional Park in Vacaville.
Contact Info:
Peña Adobe Historical Society
707 447-0518
As the meet takes place at the park on Saturday, September 2, 2023 from 6:00am - 1:00pm, the Peña Adobe Historical Society will not open the Peña Adobe & Museum for tours, but we will return on Saturday October 7th for "Hispanic Heritage Day at the Adobe". Hope to see you then!