The Pena Adobe Historical Society celebrates National Hispanic American Heritage Month at the Society's open house on October 7th from 11 a.m. to 2 p.m. at the Pena Adobe Park.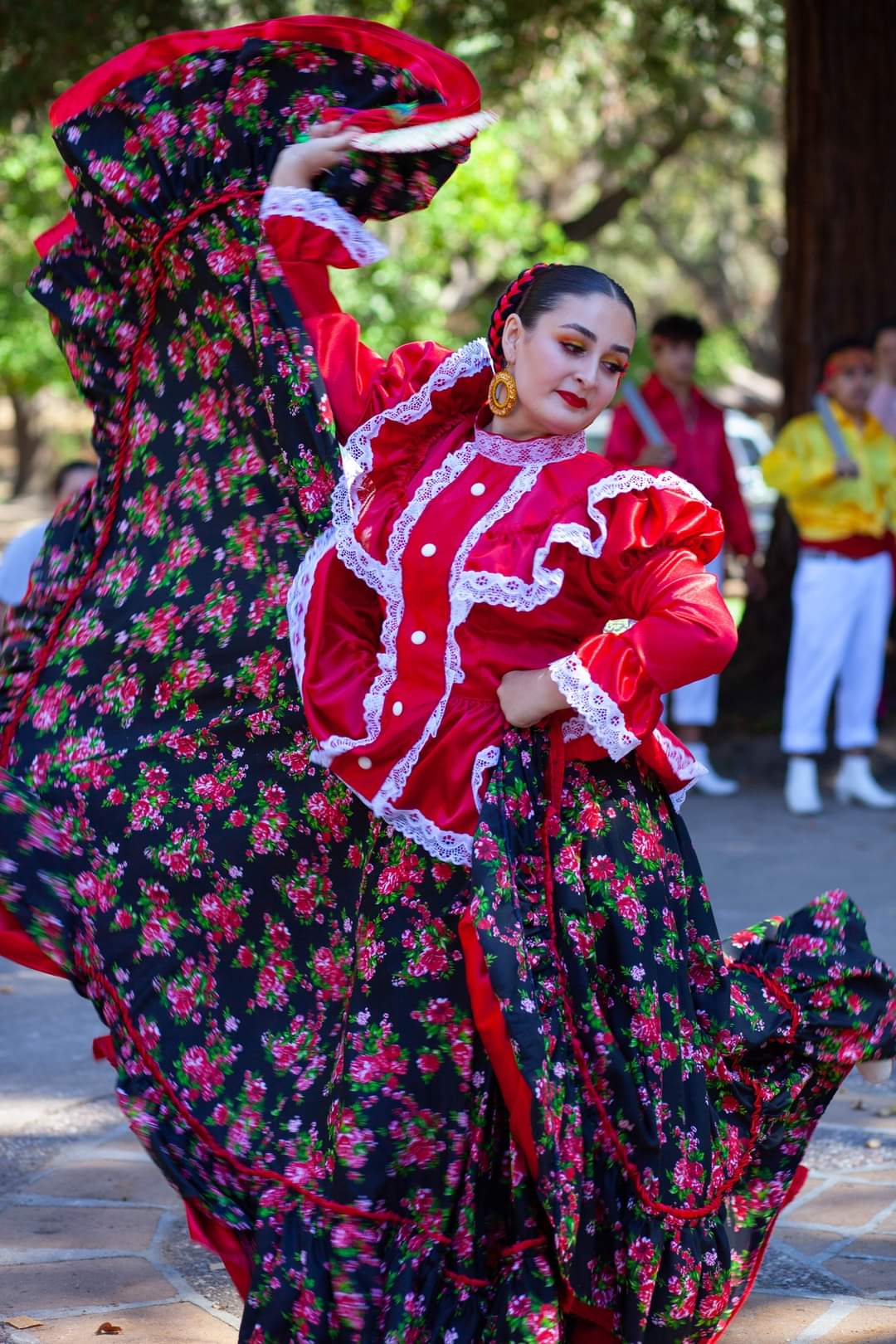 Location:
The Peña Adobe Park is located in Vacaville's rural southwest section, just off Interstate 80 left of the Lagoon Valley Park entrance.
Contact Info:
Peña Adobe Historical Society
707-447-0518
Peña Adobe welcomes "Folklorico Juvenil - Danzantes Unidos de Vacaville" as our special guest. This talented group consists of middle school and high school Vacaville youth who enjoy sharing their culture with the community. Most of the group met in Elementary school where they were first introduced to the beautiful art of traditional Folklorico Dance. With the support of parents, volunteers and strong supporters such as St. Mary's Church they came together again two years ago and now perform all over the Solano County and California.
Joining the day's activities is Francisco Pulido of Dixon performing his roping skills! Francisco is from Rancho El Zapotillo in Dixon, California and has been roping for 40 years. Meet Francisco and his horse Pirate!
Young Jimena Izquierido of Woodland will be sharing her award winning voice as she performs for park visitors. Listen to Jimena who has been entertaining crowds with her powerful voice since she was 7 years old.
Join Historical Society docents for tours of the Peña Adobe, Museum and grounds while enjoying a churro from the "Churro My Heart" booth at this historic 6.4 acre park.. This event is free!