GivingTuesday is a global generosity movement unleashing the power of people and organizations to transform their communities and the world. GivingTuesday was created in 2012 as a simple idea: a day that encourages people to do good. Over the past eight years, it has grown into a global movement that inspires hundreds of millions of people to give, collaborate, and celebrate generosity. It is always held on the first Tuesday after the Thanksgiving holiday.
Give Local Solano was launched in 2016 by Solano Community Foundation to join this movement and help build and strengthen a 'culture of philanthropy' throughout Solano County, and to encourage charitable giving all year round.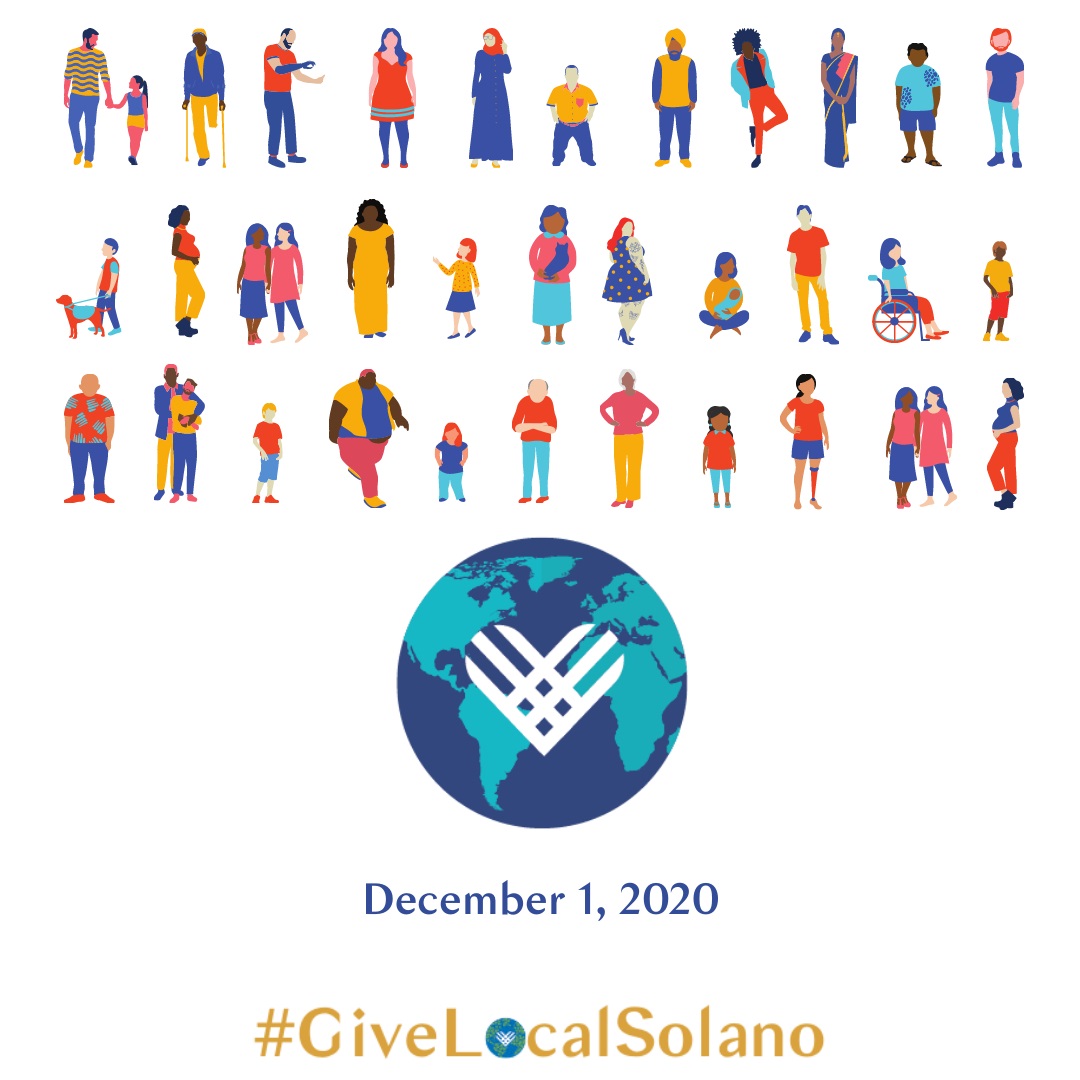 Location:
Business Office
618 E Main Street
Vacaville, CA 95688
Contact Info:
Peña Adobe Historical Society
(707) 470-9975
It has been 15 years since the last restoration work was completed at the Peña Adobe. Currently the south wall of the adobe which collapsed years ago and was repaired in 1965, is showing signs of deterioration. The main room of the adobe also has areas where the walls are showing signs of distress.
The City of Vacaville has started the restoration work regarding the moisture damage of the adobe with steps recommended by Architect Gil Sanchez of Scotts Valley, an expert in adobe restoration and care. The Peña Adobe Historical Society would like to assist with this historic preservation with additional funding to install a new much needed ventilation system and wall and flooring repairs.
Join us and the City of Vacaville as we accept the responsibility to maintain the Peña Adobe as a symbol of the Pioneer Mexican Heritage that brought civilization to this part of California. Help us to preserve the home of the Peña family who with the Vaca family (Vacaville's namesake) arrived here in 1841. Those who are interested in donating to Peña Adobe Historical Society and joining Give Local Solano's GivingTuesday initiative can visit https://www.givelocalsolano.org/GiveLocal/Public/GLSOrganizationView.aspx?o=67. During last year's Give Local Solano campaign, 22 local nonprofit organizations were the recipients of $23,757.19 raised from the generosity of 151 donors giving online within the 24 hours of GivingTuesday!