The Wild West Film Festival is a celebration of the American Wild West that pays tribute to the legends, culture, lifestyle and history of the American Wild West through art, music, live performances, historical displays and ultimately through film.
The Fifth Annual Wild West Film Festival competition kicks off Saturday, September 30th with film screenings. The day also includes cowboy re-enactors, shootout skits, horses, mounted sheriff posse, cowboy poetry, historic displays, silent auctions, costume contest, roping challenge, celebrity appearances, food, music, vendors and so much more.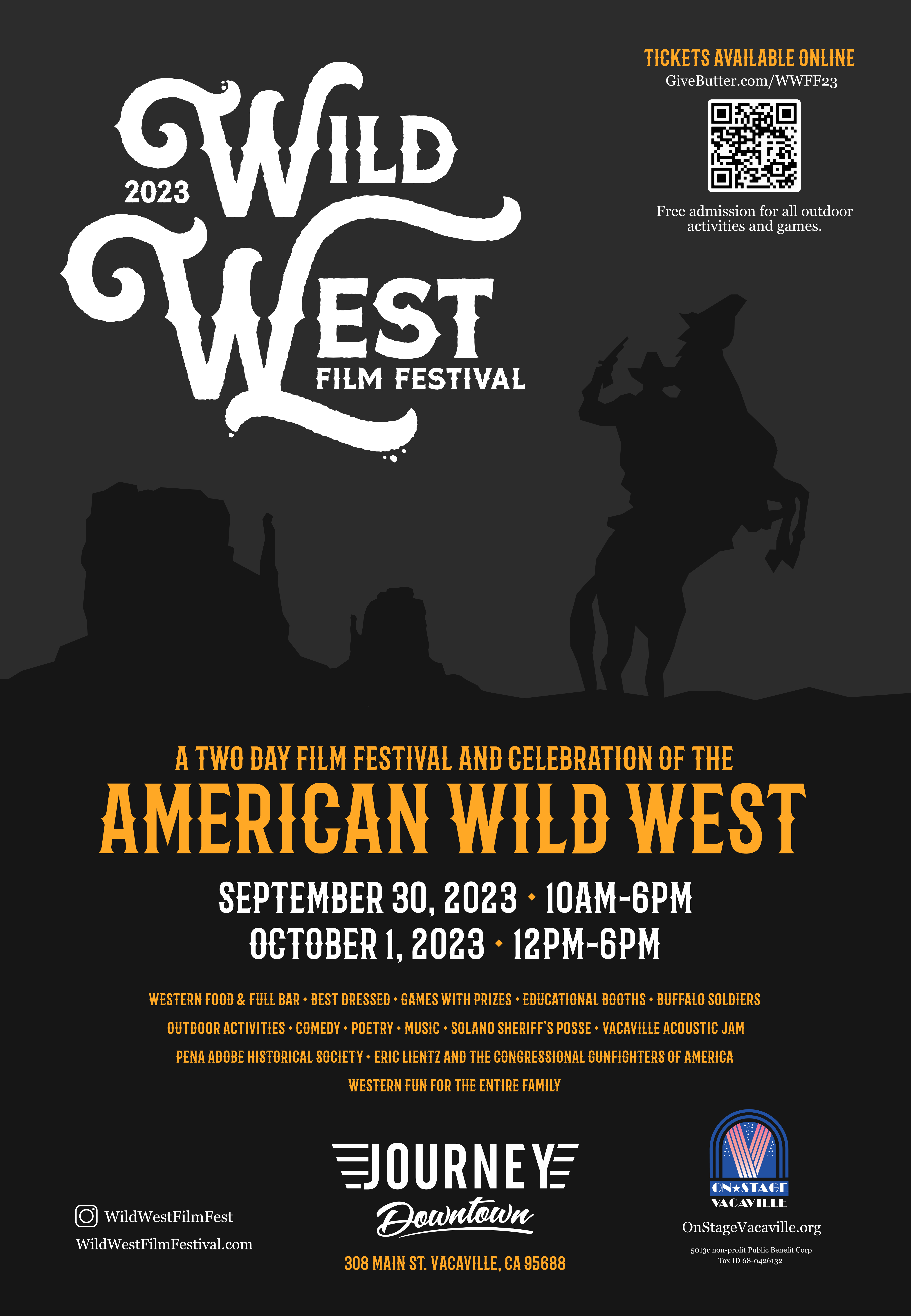 Location:
Downtown Vacaville Main Street
Contact Info:
Peña Adobe Historical Society 707 447-0518
Sunday showcases the remaining western films. Then, wrapping up the Fifth Annual Wild West Film Festival with the presentation of the Westy Award winners for best in film, the Excellence Award and the True Grit Honorees.
Ticket sales will be available at the theater door to view films. In between watching the films, stop by the Peña Adobe Historical Society booth outside in the courtyard of the Carnegie Library while enjoying the music of the Vacaville Jammers, visiting the Solano County Sheriff's Posse, members of the Company G of the 10th Cavalry Buffalo Soldiers and the Congressional Gunfighters of America!