Dixon Historical Society Presentation, Sunday February 19, 2023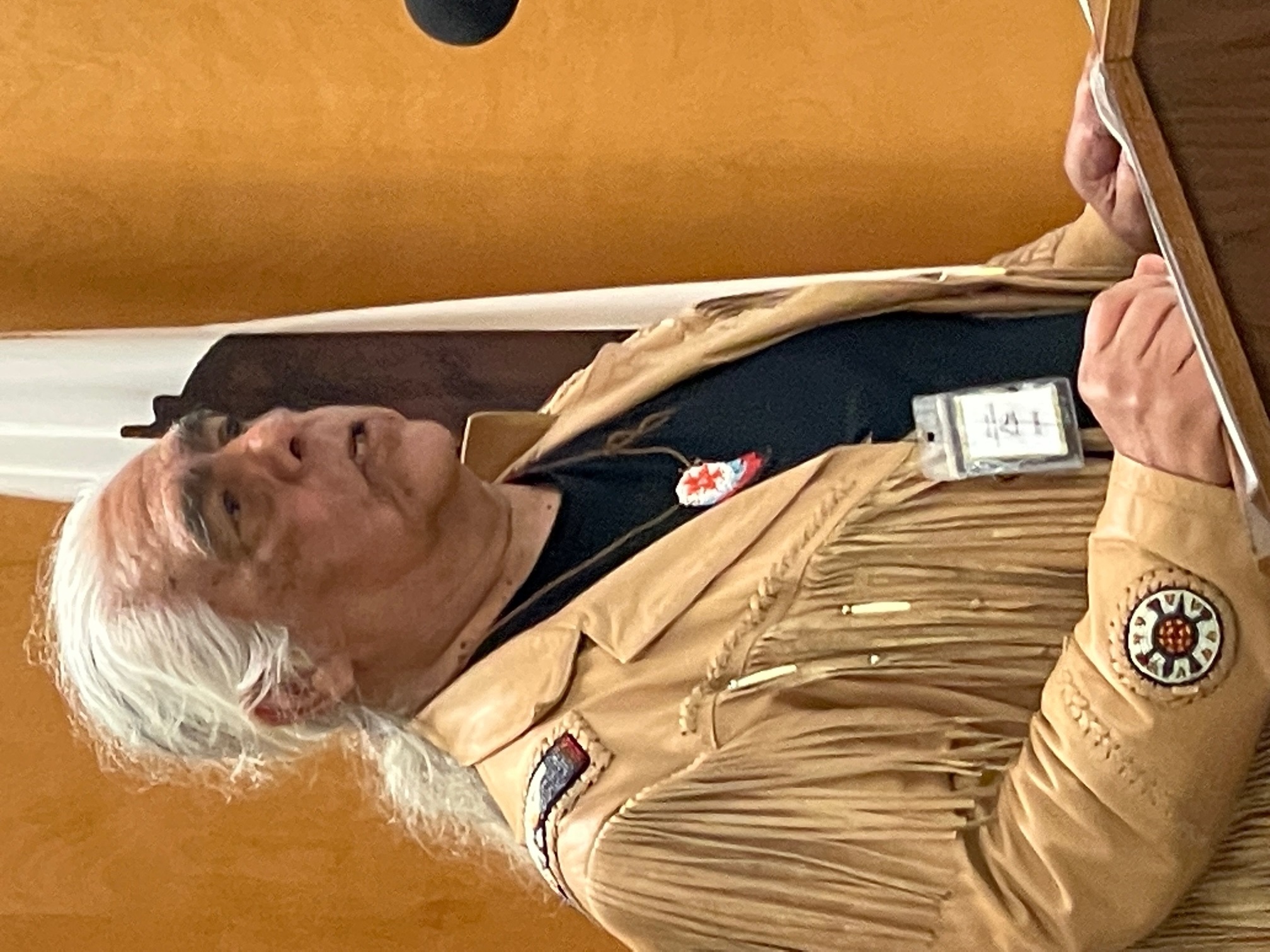 Peña Adobe Historical Society Docent, Armando Perez.
The Dixon Historical Society welcomed the Peña Adobe Historical Society back for another presentation on Sunday, February 19th to continue to share the family histories of the Peña Adobe during this second presentation,
The History of the Peñas and the Vacas, Part II:
* An Abbreviated California Timeline 1690s to 1860s
Who were the people who came to settle the Northern Frontier?
When and where did they come from?
* An update on Sem Yeto (Chief Solano)
On October 16, 2022, speakers presented the History of the Peñas and the Vacas, Part I: "From Prehistory to 1841, when we examined California's Indigenous peoples.
In this second session, Cecelia Peña, via Zoom, explored how California settlements progressed into the Northern Frontier creating a diverse and rich culture, when the Peñas and Vacas migrated from New Mexican Territory in 1841. Armando Perez concluded the presentation with an update of the ending saga of Chief Solano.
The presentation was held at the Dixon Methodist Church, Fellowship Hall 209 N Jefferson St. Dixon, CA from 2:00pm - 3:15pm, but continued past 4:00pm and was attended by about 40 guests. The presentation was also available on Zoom.

Part III, "Closer Look at the Peñas and Vacas, from 1841 Until Now" will be presented Sunday, April 16, 2:00pm - 3:15pm.