Kids Day at the Peña Adobe!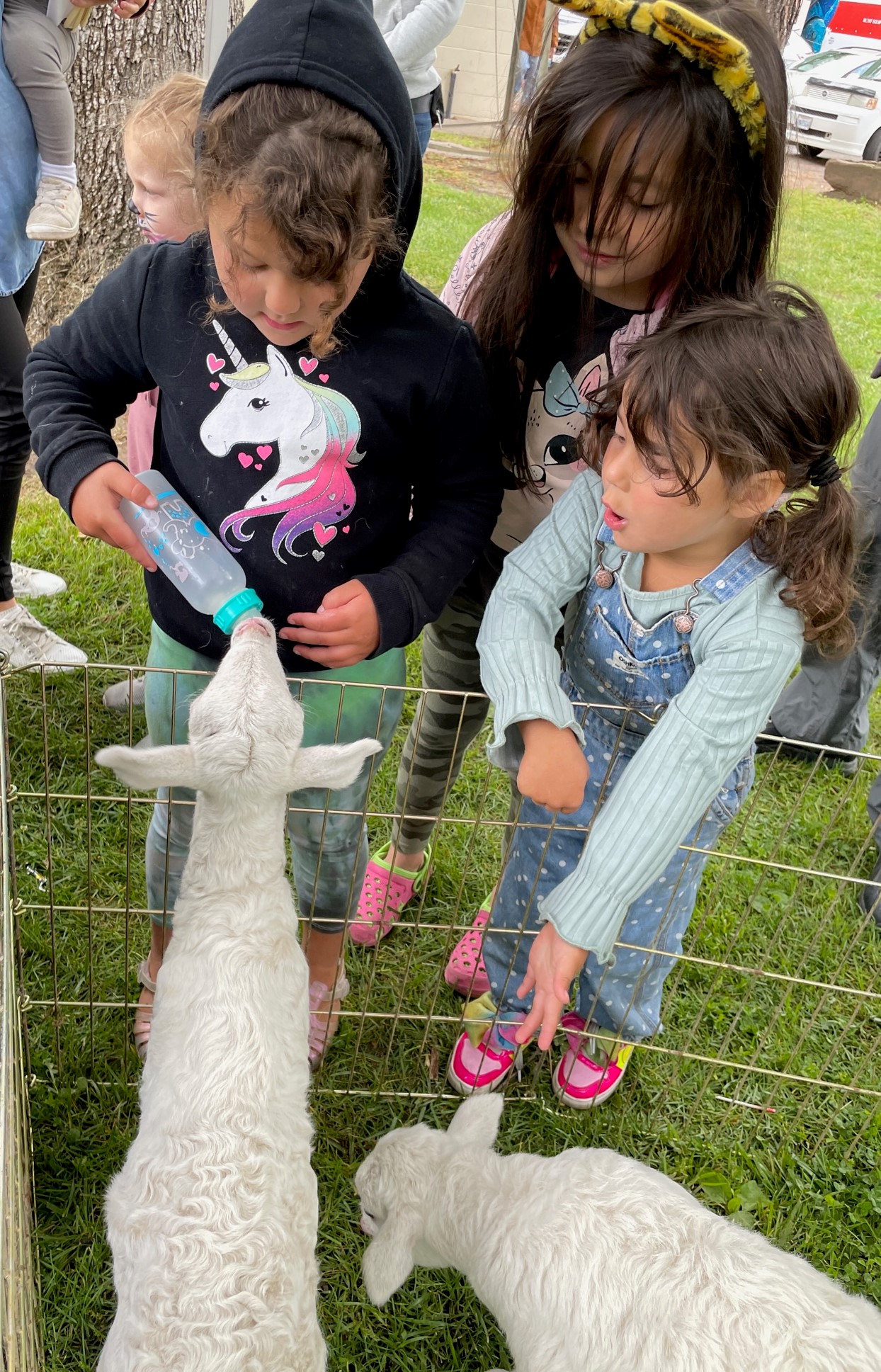 Park visitors with baby lambs from Phoenix Ranch!
The Peña Adobe Historical Society hosted "Kids Day at the Adobe" at the Peña Adobe Park in Vacaville, on Saturday, May 6, 2023 from 11 a.m. to 2 p.m.
Fun activities included acorn grinding on authentic mortar and pestles, making corn husk dolls, churning butter, and learning about our local Native Americans. Over 150 park guests visited with Fairfield Police Officer Michael Peña and his K9 partner Cort, City of Vacaville Parks and Rec. Diving Instructor, Quinten Mendoza who shared his love of reptiles with two of his snakes, and Dr. Sue Chan of California Education Through Animals brought two baby lambs!
Many park visitors brought a picnic lunch to enjoy under towering oak trees and listened to the music of the Vacaville Jammers, directed by Terry and Leslie Cloper. The Jammers sang and played a variety of instruments, including guitar, banjo, mandolin, fiddle, and harmonica.
We hope to see you next year at our annual "Kids Day at the Adobe"!