Kids Day at the Peña Adobe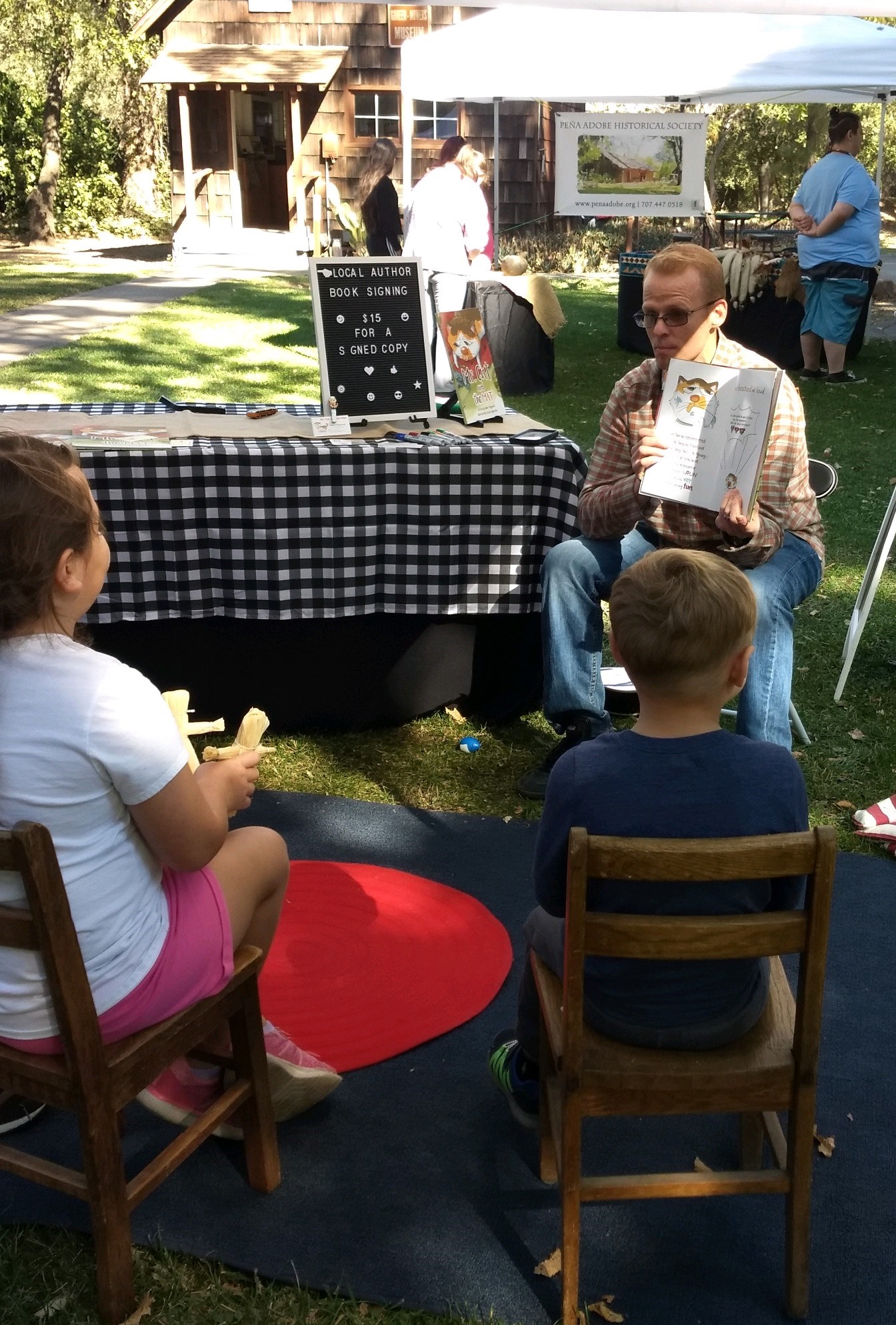 Local author Robert Magarrell reads excerpts from his book "Mr. Cat and the Mat" to Peña Adobe Park visitors.
The Peña Adobe Historical Society hosted "Kids Day at the Adobe" at the Peña Adobe Park in Vacaville, on Saturday, November 2, 2019 from 11 a.m. to 2 p.m.
Fun activities included acorn grinding on authentic mortar and pestles, making corn husk dolls, learning about our local Native Americans and testing their roping skills with Rush Ranch's blacksmith, Virgil Sellers. Just over 290 park guests visited with Deputy Ryan Wallace and K9 Ted from the Solano County Sheriff's Department. Deputy Wallace shared the important work they do and handed out sheriff badge stickers!
Robert Magarrell of Travis Air Force Base is a family man, and kid at heart, who finds joy in the small and simple things in life like playing his harmonica. Sgt. Magarrell's book "Mr. Cat and the Mat" is first in a series of Mr. Cat stories. The focus of his story centers on teaching a valuable life lesson to children with rhyme and humor. It's a fun book for kids to read with wonderful illustrations by Easter Joyce Diaz. Children enjoyed Magarrell's readings of his book and signed copies during the "Kids Day" event.
Every one enjoyed cookies and treats and had their faces painted! We hope to see you next year at our annual "Kids Day at the Adobe"!