Leo Huitt 1944-2020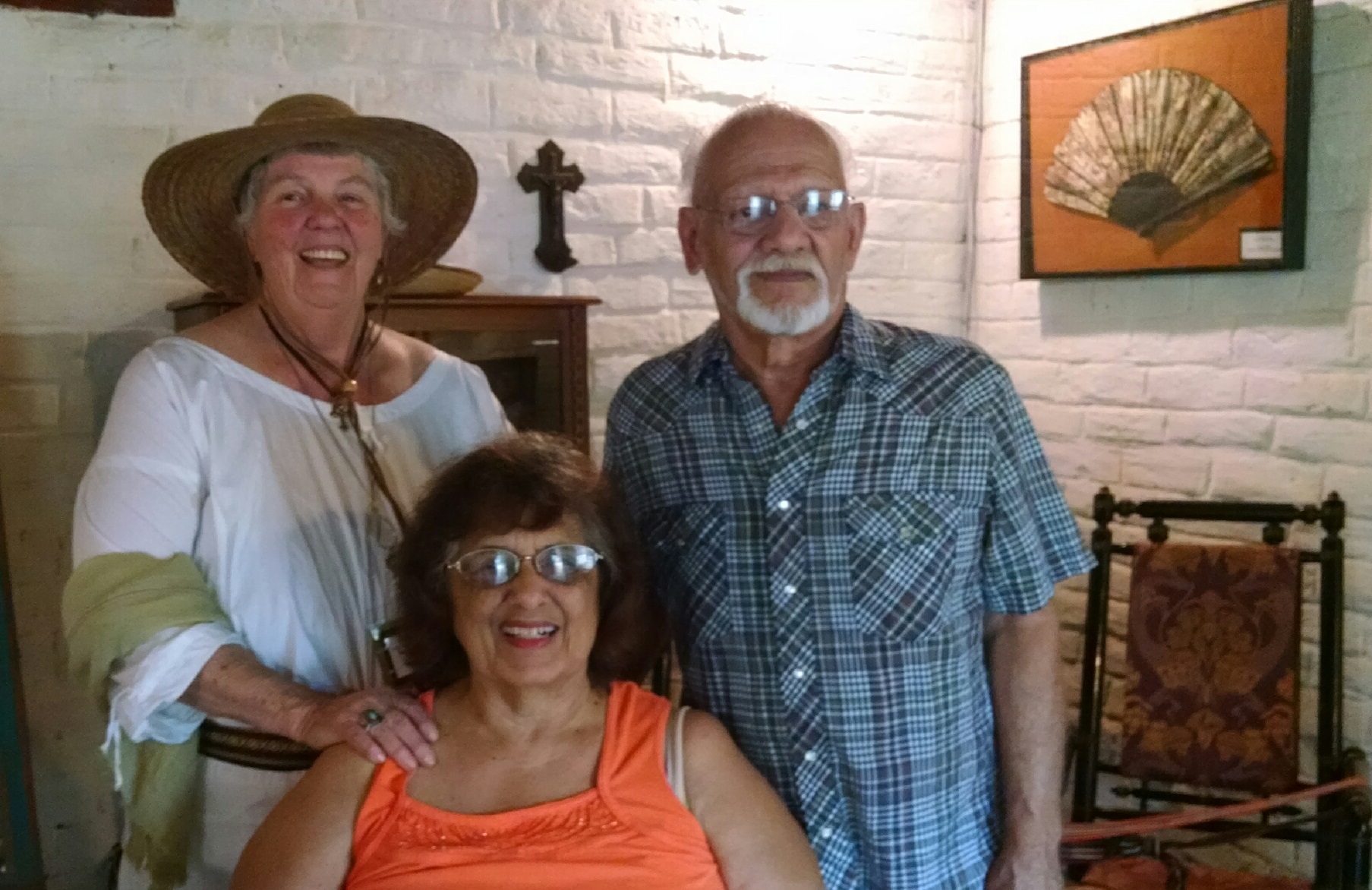 Fifth Generation Penas, Cecelia Peña, Leo Huitt and Darlene Stewart in the main room of the Peña Adobe.
It is with sadness and regret that we announce the passing away of Leo Huitt former Peña Adobe Historical Society President and fifth generation Peña descendant.
As President of the Pena Adobe Historical Society, Leo was instrumental in reopening the Peña Adobe and Mowers-Goheen Museum to the public for the first time in years back in 2008. "With the support of the city of Vacaville, we are delighted to provide this opportunity to area residents to come and experience some of the historic treasures of the county," Leo Huitt said on February 2, 2008
In 2014 a mosaic mural in downtown Davis depicting the long history of the Peña family was created by artist Mark Rivera. Rivera met with Leo Huitt to discuss the imagery that would depict the Peña family. Today the mural at 444 Fourth Street includes the Peña family crest, as well as the patterns of brands that were used by Peñas to mark their cattle.
In recent years, Leo joined his cousins Cecelia Peña and Darlene Stewart at the monthly open house events at the Peña Adobe. Leo could often be found chatting with park visitors about his family's heritage.
We will miss Leo's presence at the Peña Adobe as we continue to share the Peña family history with area residents.
All of us at the Peña Adobe Historical Society extend our deepest condolences to Leo's family.