Paul Ahearn 08/22/1952- 11/17/2021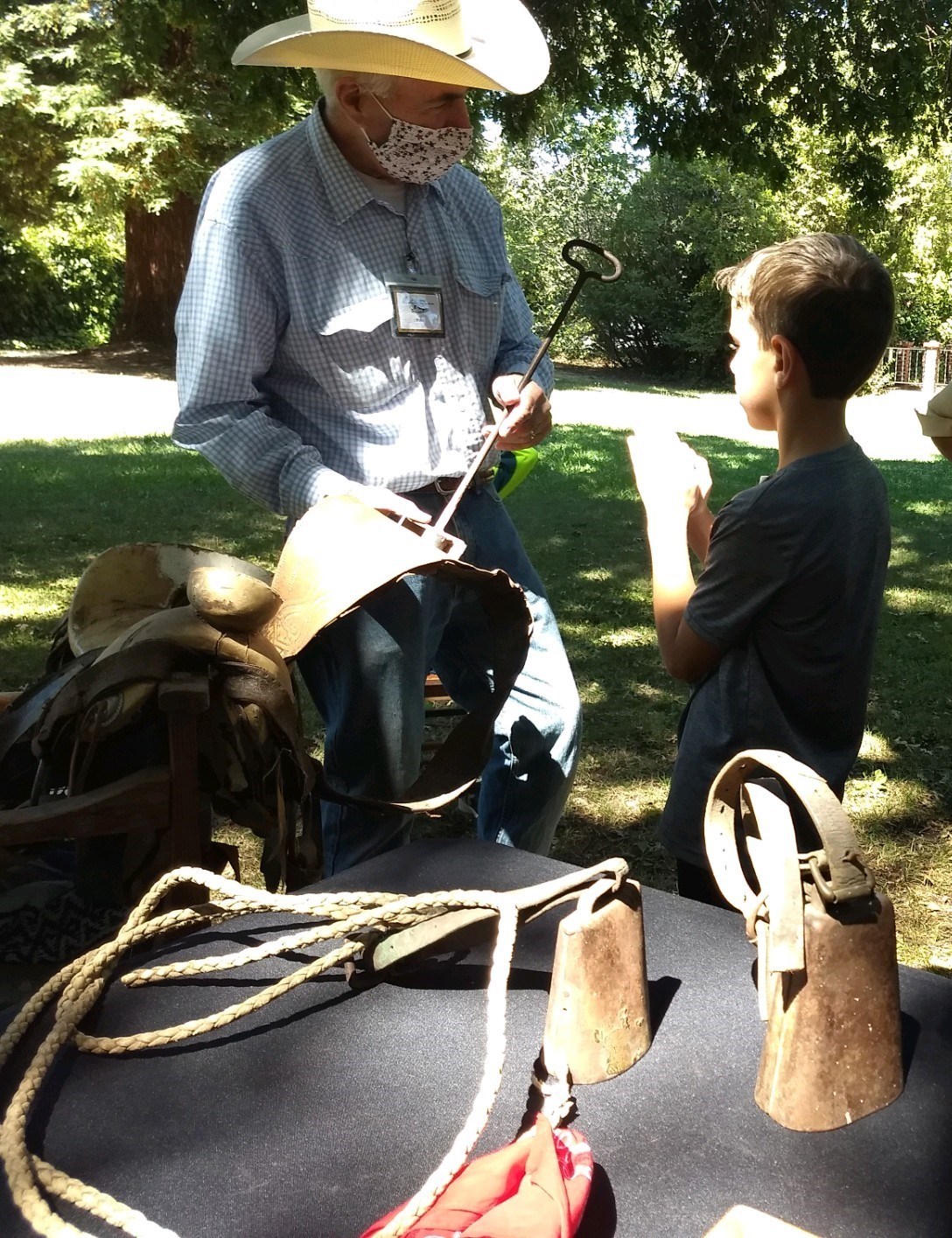 Paul sharing a branding iron and ranching tools with a camper during Camp Adobe.
It is with deep sadness that we announce the passing of Paul Ahearn, our friend and volunteer at the Peña Adobe Historical Society.
In recent years, Paul spent many hours volunteering at the monthly open house events at the Peña Adobe. He would often be found chatting with park visitors about Vacaville's history and the Peña family.
Paul was an important contributor during Camp Adobe, the summer day camp for Vacaville youth. He most enjoyed leading walking tours by the creek and teaching children how the ranchers of the 1800's used ropes during cattle drives.
We will miss Paul's presence at the Peña Adobe as we continue to share the Peña family history with area residents. We extend our deepest condolences to his family during this difficult time.