Peña Adobe Celebrates National Hispanic American Heritage Month, October 1, 2022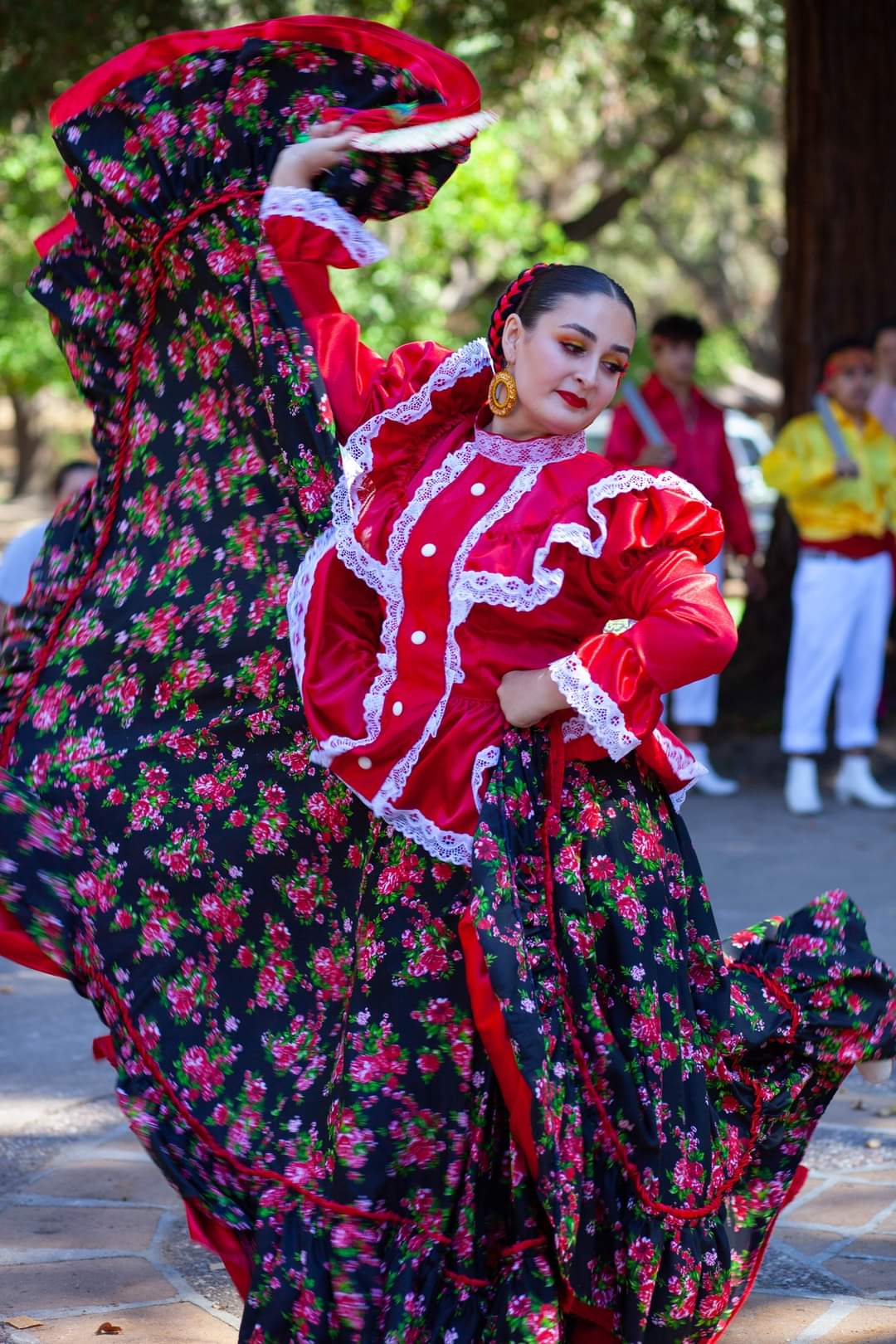 Dancer from "Folklorico Juvenil - Danzantes Unidos de Vacaville" performing at Peña Adobe Park.
The Peña Adobe Historical Society celebrated National Hispanic American Heritage Month at the Society's open house on October 1st from 11 a.m. to 2 p.m. Over 250 visitors toured the historic Peña Adobe, one of the oldest structures in Solano County. Dating back to 1842, the Adobe was once the home of the Juan Felipe Peña family, who with the Vaca family, settled in Vacaville over one hundred seventy-five years ago.
Under the direction of Sandra Trujillo, dancers from the "Folklorico Juvenil - Danzantes Unidos de Vacaville" were the special guest this month. This talented group consists of middle school and high school Vacaville youth who enjoy sharing their culture with the community. Most of the group met in Elementary school where they were first introduced to the beautiful art of traditional Folklorico Dance. With the support of parents, volunteers and strong supporters such as St. Mary's Church they came together again two years ago and now perform all over the Solano County and California.
Joining the day's activities was Francisco Pulido performing his roping skills! Francisco and his horse Pirate came from Rancho El Zapotillo in Dixon, California and have been roping for 40 years. He also brought horses Cara Blanca and Bonifacio for visitors to ride and singer Jimena Izquierido of Woodland mesmerized the crowd with her powerful voice!
Park guests also enjoyed churros provided by Fairfield based Churro My Heart under towering oak trees at the historic 6.4 acre park.