Peña Adobe Historical Society celebrates "Native American Heritage Day" Saturday, June 4, 2022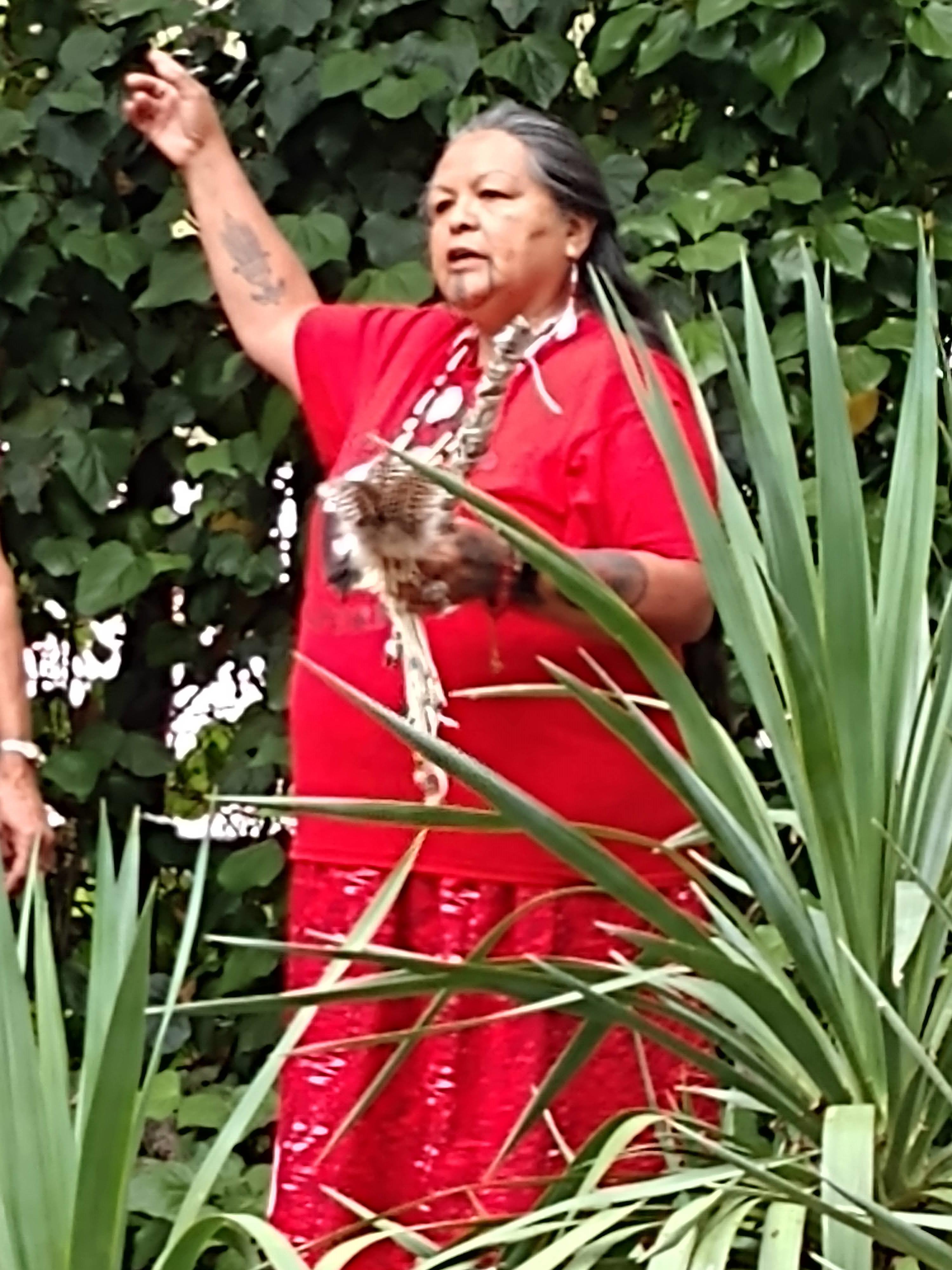 Miwok Tribal Elder, Marge Grow Eppard at the blessing of the Willis Linn Jepson Memorial Garden.
The Peña Adobe Historical Society celebrated Native American heritage on Saturday, June 4th from 11am – 2pm. Laverne Bill, Director of Cultural Resources at Yocha Dehe Wintun Nation spoke with park visitors about the many aspects of Yocha Dehe culture, including preservation of its language and oral history, governance, dance, food and agriculture.
Joining Bill, Ann Parkinson of the Rush Ranch Education Council shared her knowledge of Native American basketry. Since 1994, volunteers like Parkinson have taught over 37,000 Solano County school children through the Rush Ranch Patwin Program.
Nicole Stevenson, Executive Director of the Vacaville Museum stopped by to share Native American items from the museum collection. Stevenson's team chatted with guests about the Vacaville Museum's mission which includes cultural and historical preservation for all of Solano County.
Miwok Tribal Elder, Marge Grow Eppard joined us for the blessing of the Willis Linn Jepson Memorial Garden. The garden was established years ago by Bob Allen, founding member of the Peña Adobe Historical Society. Named after local famed botanist Wills Jepson, the garden had been left unattended for a number of years and has recently been restored. Members of the Putah Creek Council Native Plant Nursery, California Native Plant Society and the Solano County Master Gardeners, who led the restoration effort, spoke to park guests at the re-dedication of the garden. Anna, Susan, Dana and grandson Nick, out of town children of Bob Allen, who passed away in 2016, were present at the ceremony to celebrate their father's vision of a garden filled with historic native plants.
Over 130 visitors enjoyed sampling Navajo Fry Bread under towering oak trees and celebrated Native American Heritage Day mingling with local Native Americans of Yaqui, Wintun, Apache and Miwok descent!