Solano County Master Gardeners Lead Tour of the Willis Linn Jepson Memorial Garden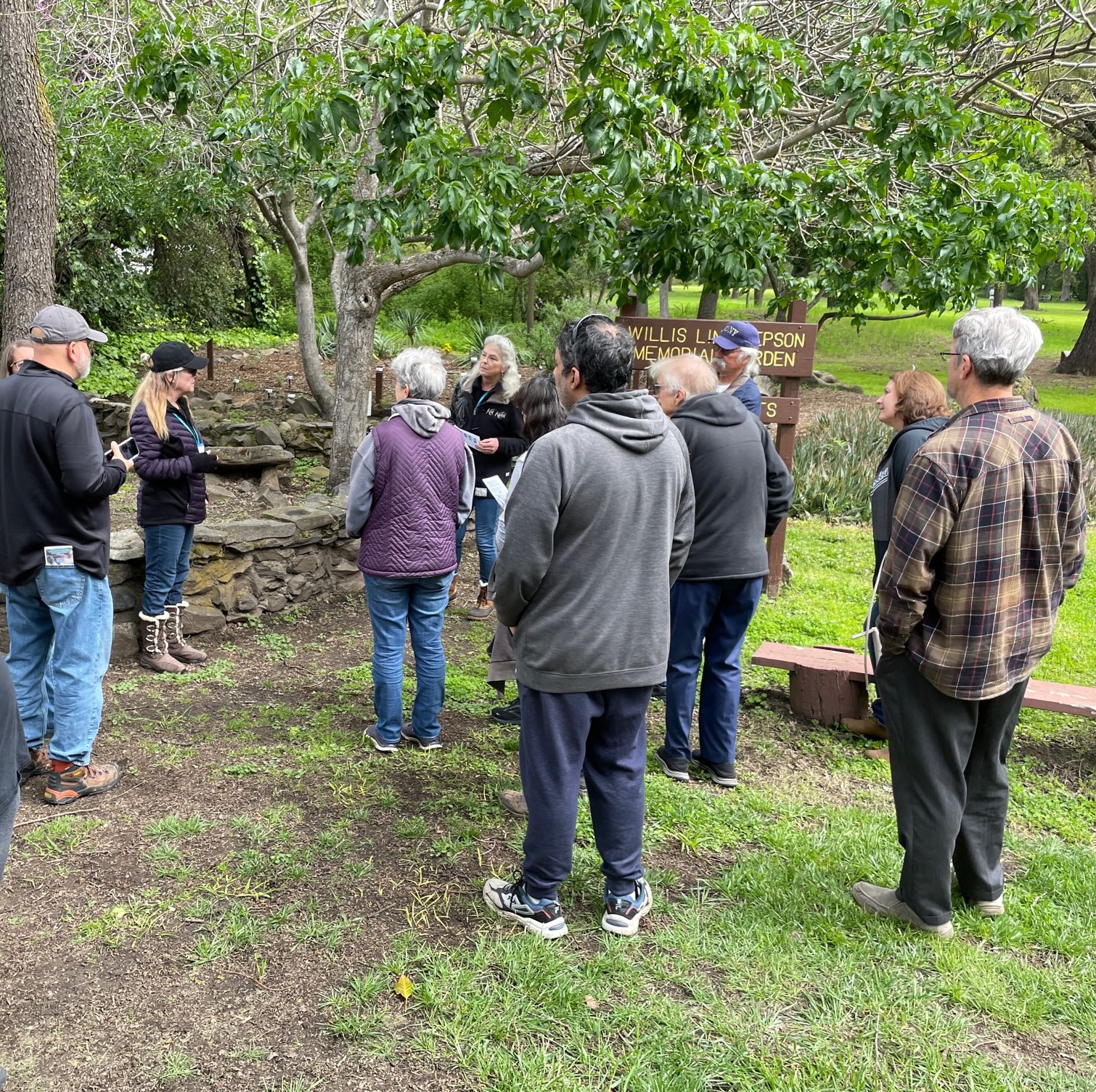 Master Gardeners Paula and Cheryl lead park visitors on tour of the Willis Linn Jepson Memorial Garden.
Solano County Master Gardeners Janice Hartman, Cheryl Obert, and Paula Pashby led a presentation and tour of the recently renovated Willis Linn Jepson Memorial Native Plant on Saturday April 8th.
The Garden is located behind the Mowers-Goheen Museum. The Willis Jepson Garden was the brainchild of founding Peña Adobe Historical Society member Bob Allen. Bob envisioned a garden of California Native Plants as a teaching garden inspired by Vacaville native Willis Linn Jepson. Jepson was born in 1867 and grew up studying Vaca Valley's local plants. He later served as a professor at UC Berkeley for over 40 years. Using Bob Allen's original notes and drawings, Paula, Cheryl and Janice began the restoration project of the garden in the spring of 2021.
Saturday's tour began at the Museum with an overview on the history of the garden and a discussion about the recent Master Gardeners' activities to restore this special site. Paula led the presentation with a slide show and review of the California native plants that existed in the original garden, what plants were added during the renovation and some of the lessons learned from the many phases of this project.
After the discussion, attendees took a stroll through the garden and listened to Master Gardeners Paula, Cheryl and Janice speak of the many newly planted native plants. Park visitors were also directed to a newly erected plaque honoring Bob Allen who passed away in 2016.