UCDavis California Raptor Center Visit The Peña Adobe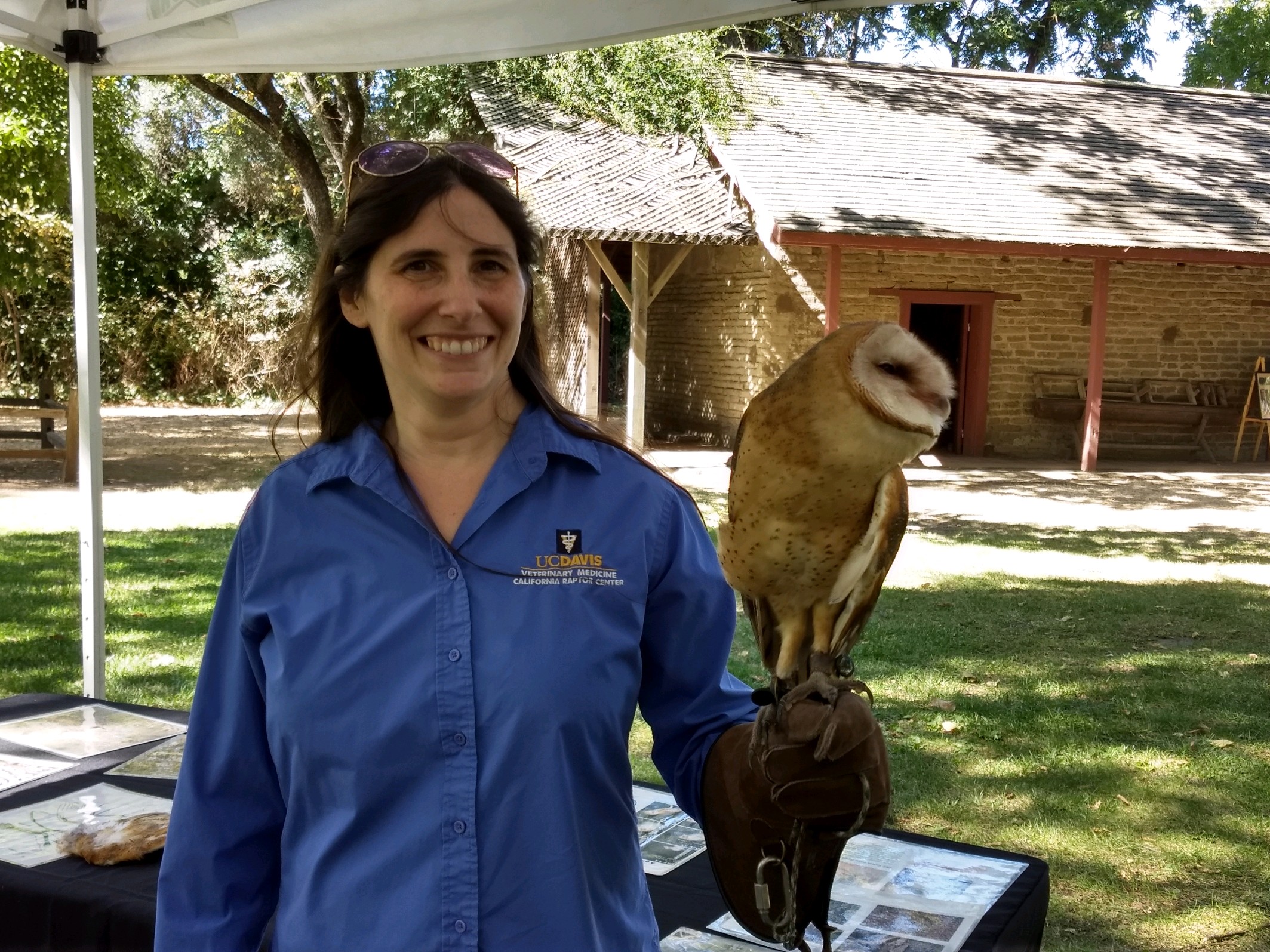 Raptor Center Volunteer Rachel Avila with barn owl "Ember"
The Peña Adobe Historical Society welcomed UC Davis School of Veterinary Medicine's affiliate, The California Raptor Center, to the monthly open house at the Peña Adobe Park in Vacaville, Saturday, October 5th.
Julie Cotton, Off-site Program Co-Ordinator for the California Raptor Center, and Volunteers Rachel Avila and Joleen Maiden introduced "Whistler" a Swainson's Hawk and "Ember" a barn owl to just over 180 park visitors and talked about the important work they do at the Raptor Center. They displayed preserved wings, and bones that park visitors could handle and provided informational about visiting the Raptor Center. The California Raptor Center (CRC) provides a home for 35 to 40 non-releasable birds and uses them as educators.
The Raptor Center's museum and permanent collection of living, non-releasable raptors, is located at 1340 Equine Lane, Davis, and is open to the public on weekdays from 9-4 and Saturdays from 9-12.
Park Docents were on hand to answer questions about the Peña family and 5th generation Cecelia Peña led tours of the California Historical Landmark #534 Peña Adobe, built in 1842, and the adjacent Mowers-Goheen Museum. Walking tours of the park grounds were led by park docent Greg Schwei portraying Vacaville's first botanist "Willis Jepson", Native American Armando Perez shared his culture with park guests while other visitors enjoyed music provided by the McBride Acoustic Jammers.