Vacaville Community Services Annual Recreation Expo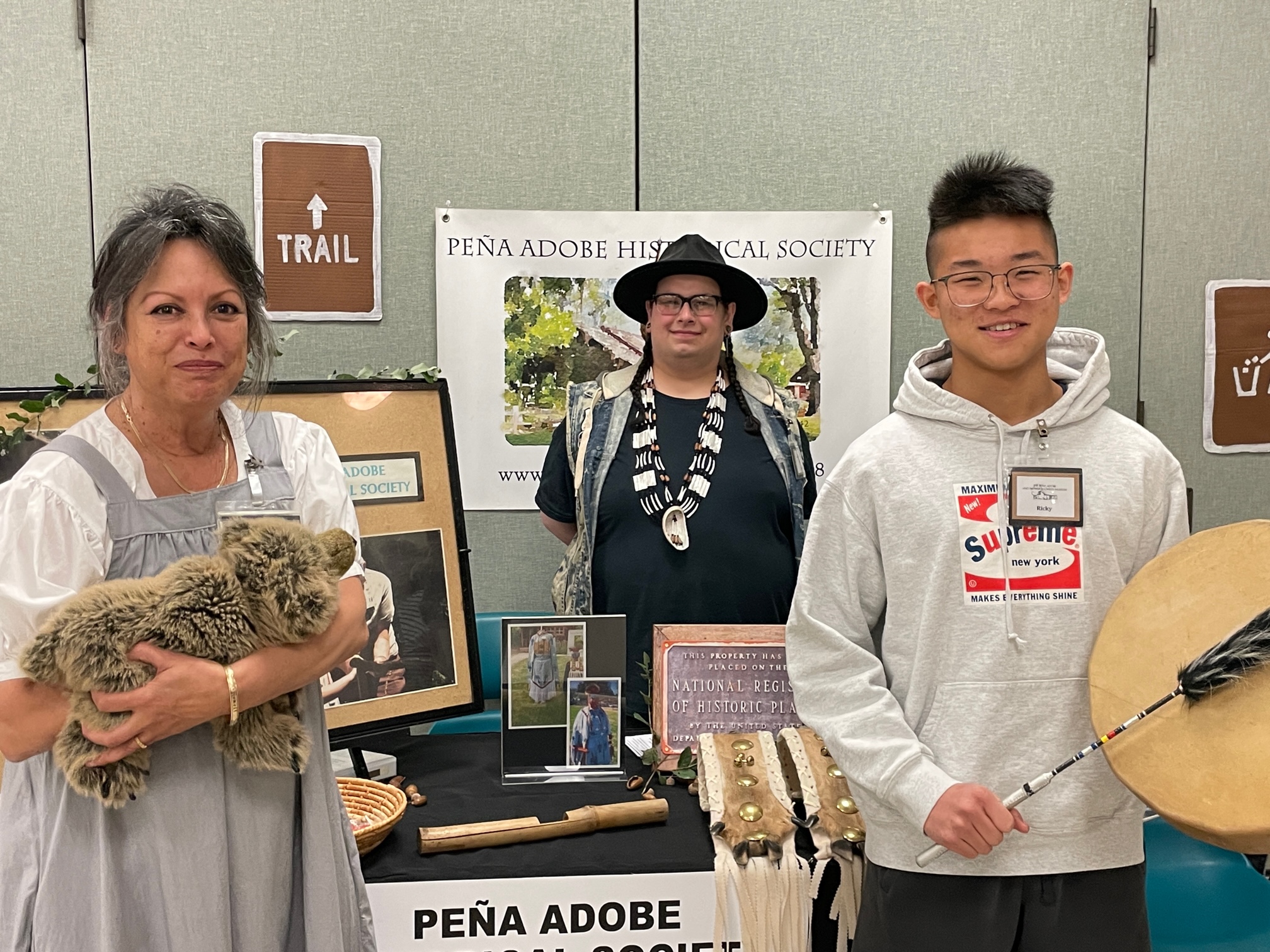 Peña Adobe Docents Cricket, James and Ricky at the Vacaville Recreation Expo!
The Community Services annual Recreation Expo took place from 8 a.m. to noon on Saturday March 4, 2023 at Ulatis Community Center.
Visitors stopped by the Peña Adobe Historical Society's booth to learn about the City of Vacaville's historical park and adjacent museum. Park docents were available to answer questions about free programs held at the park the first Saturday of the month April thru October and distribute information about tours and school field trips.
Everyone enjoyed the "Great Outdoors" theme, free tote bags and refreshments from Vacaville Community Services. It was great opportunity to meet staff and get your questions answered, see some awesome demonstrations and register for summer programs!
Volunteers from the Peña Adobe Historical Society visited with just over 100 families and shared displays of artifacts and information about the Adobe, the Museum & Camp Adobe! Camp Adobe is one of the many camps the City of Vacaville offers during the summer for young people.