Vacaville Kid Fest!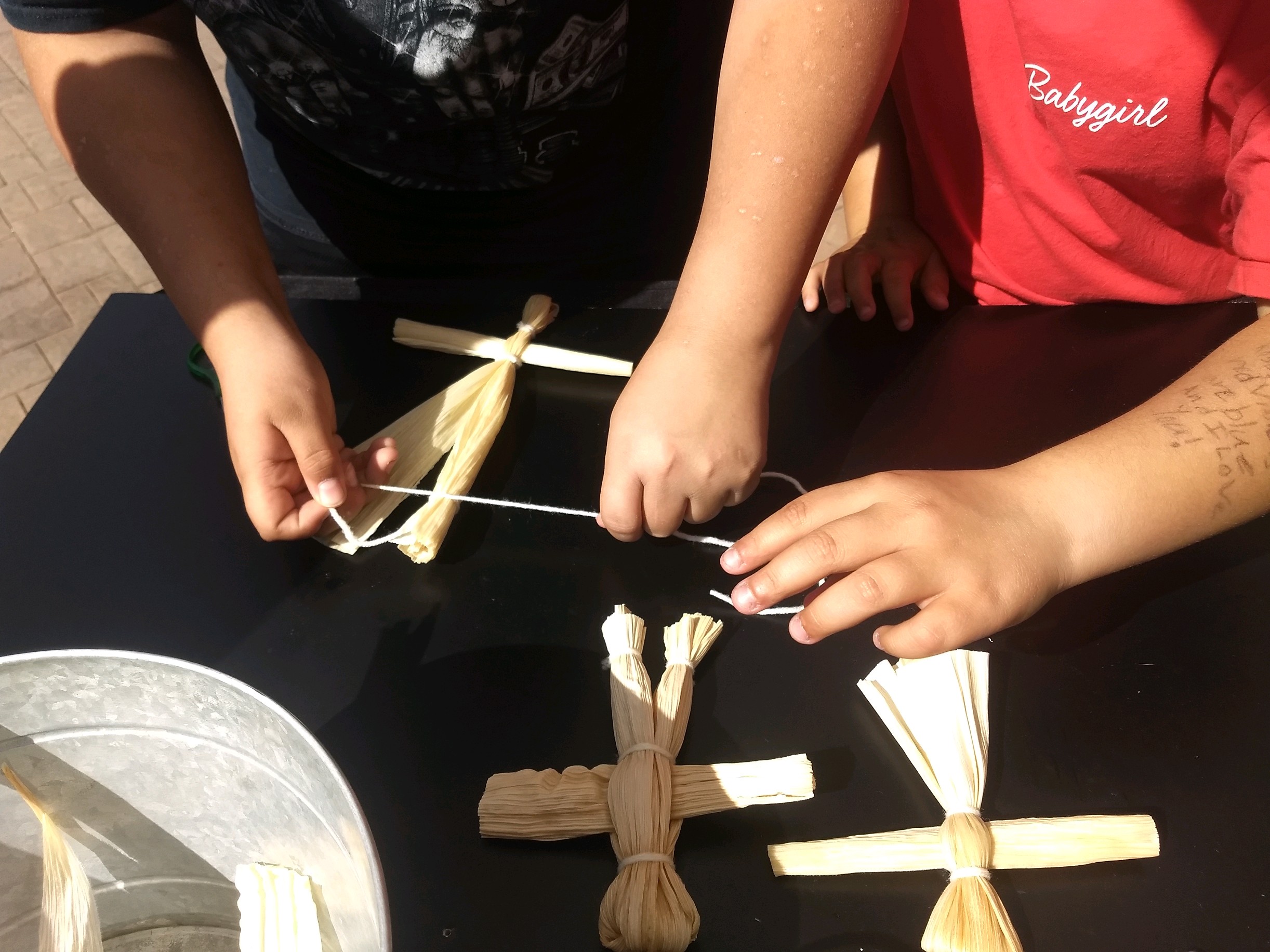 Children making corn husks dolls, just as Native American children did years ago!
Vacaville Kid Fest was started in 1999 as a "Children's Festival", a place where families could enjoy a day of activities with their children at very little or no cost.
This year's Kid Fest was held at Andrews Park in Vacaville on Saturday October 19th from 10:00 am to 3:00 pm. There were several activities for children to participate in as well as a fire engine, police department and ambulance displays, Sheriff's posse and an information booth for parents. Youth and parent related organizations in Vacaville and Solano County distributed information and sponsored activities throughout the day.
Peña Adobe Historical Society hosted a booth featuring acorn grinding on authentic mortar and pestles! Children saw Native American tools and made toys from corn husks!
There was food, fun, animals, demonstrations, and live performances so be sure to join us next year at Kid Fest!