Peña Adobe Historical Society's "A Victorian Christmas" Cancelled
Merriment on Main has been a Vacaville tradition since 1983. Each year thousands of Vacaville residents gather for the lighting the community Christmas tree on Main Street on the Tuesday following Thanksgiving. Everyone enjoys sipping on hot chocolate, sampling onion soup, nibbling on cookies, meeting Santa and listening to Christmas Carols from Town Square to the end of Main Street.
The Saturday after Vacaville's Holiday event, the Peña Adobe Historical Society hosts a Victorian Christmas celebration at Peña Adobe Park with Christmas carols sung by the performers from the Starbound Theatre and readings from Charles Dickens "A Christmas Carol" by students from Armijo Theater Productions. The Peña and Vaca families arrived in Vacaville and built their adobes in 1842, one year before Dickens published his popular holiday tale.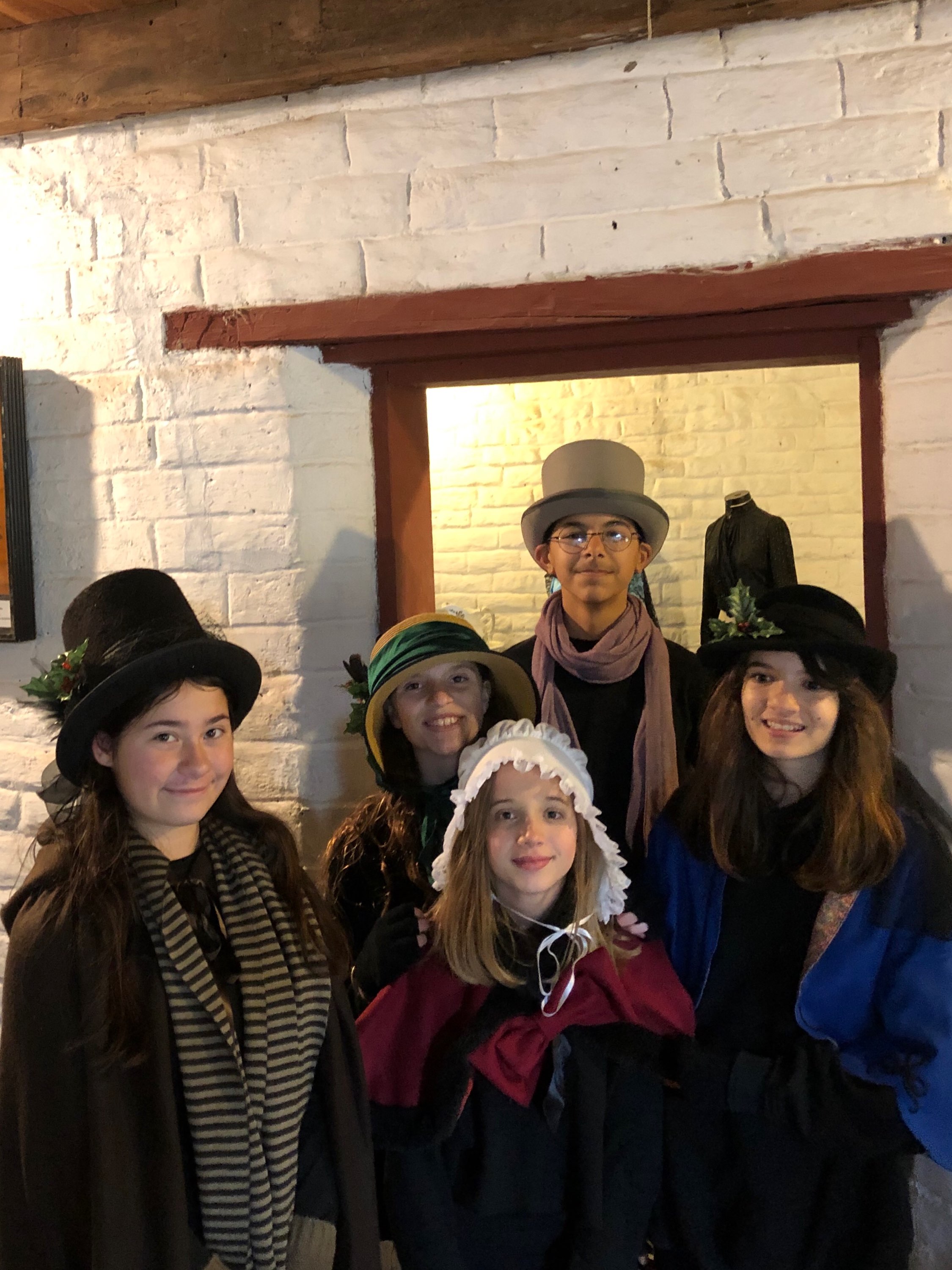 Singers from the Starbound Theater at the Peña Adobe!
Location:
The park is located at 4966 Pena Adobe Road just off of Interstate 80, adjacent to Lagoon Valley Regional Park in Vacaville.

DRIVING DIRECTIONS
Contact Info:
Peña Adobe Historical Society
707 447-0518
Unfortunately, Merriment On Main 2020 & 2021 were canceled. Tuesday, December 3, 2019 was the last Merriment On Main celebrated. The Peña Adobe Historical Society's last "Victorian Christmas at the Adobe" was Saturday, December 7, 2019.
Like the City of Vacaville, we unfortunately had to cancel our "Victorian Christmas at the Adobe" 2020 & 2021. Look for us on Saturday, February 5, 2022 when we will reopen the Peña Adobe and Mowers-Goheen Museums for tours from 11:00am – 2:00pm. Until then all of us at the Peña Adobe Historical Society wish you a happy and safe Holiday Season!